Easy & Quick Korean Side Dishes (Banchan)
Here is a list of Korean side dishes called Banchan that will highlight your Korean meal. While they are mostly served as side dishes, they are almost as important as main dishes in Korean cuisine. From vegetable to tofu, you can make these easy recipes in your own kitchen.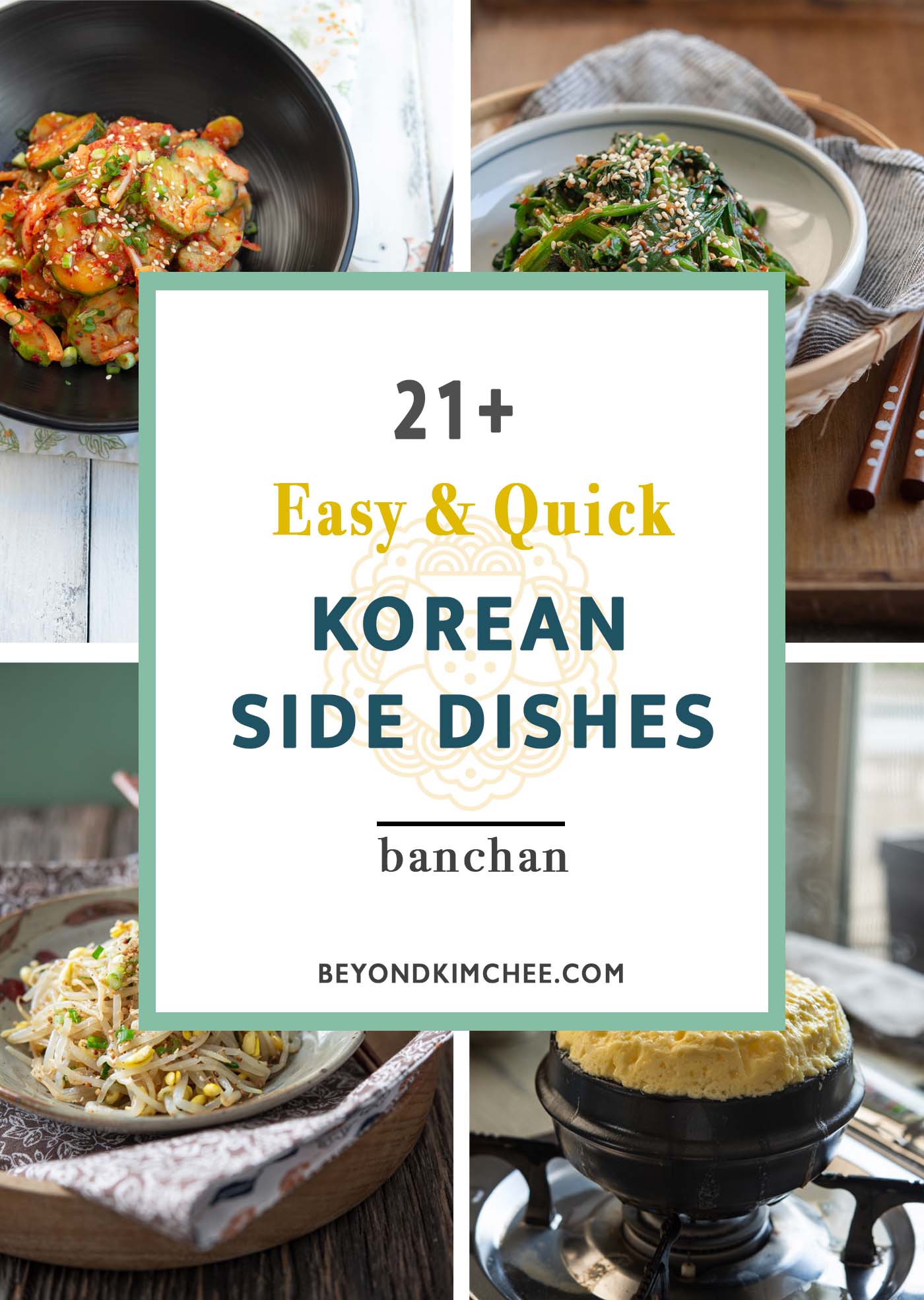 Banchan (반찬) is what we call Korean side dishes in Korean. They are a must-have to enjoy any Korean meal and staple dishes of Korean food.
From typical vegetable banchan recipes made with soybean sprouts, cucumber or spinach to potato, tofu or egg, you have it all here.
Plus, since many of them are vegetable side dishes, some of banchan dishes are perfectly vegetarian or vegan (or adaptable to the diet). They make a great base for the ever popular Korean rice dish –bibimbap.
These Korean side dish recipes are easy and quick to put together, mostly under 30 minutes or less. You can use a variety of Korean cooking method of blanching, steaming, quick braising, and pan-frying while preparing them.
Any of these banchan can complement your classic bulgogi, Korean BBQ ribs or other Korean main dishes. Or just enjoy simply with a bowl of rice.
Each dish has a unique flavor profile, and very healthy. Add these authentic recipes to your to-make list and you're on your way to Korean culinary bliss – Mukja!
Check out my cookbook, Korean Cooking Favorites, for more banchan ideas.
What about kimchi? Yes, kimchi is considered a side dish in Korean cuisine, but it requires a whole category on its own. So it is not included in this banchan roundup. You can find numerous kimchi recipes on my site or check out my easy kimchi recipe roundup post.
Easy & Quick Korean Side Dishes (Banchan)
And there you have it – 18+ easy & quick Korean side dishes (Banchan) that you can enjoy with your loved ones! I hope this list brought you some inspiration for your Korean cooking adventure.