20 Homestyle Korean Soup Recipes
Find the most popular and healthy Korean soup recipes here. Korean soups are nourishing and comforting, and they are an essential part of Korean meals. Whether it is a light soup to accompany a main dish or as a main dish itself, you will discover many soup varieties that will soothe your soul.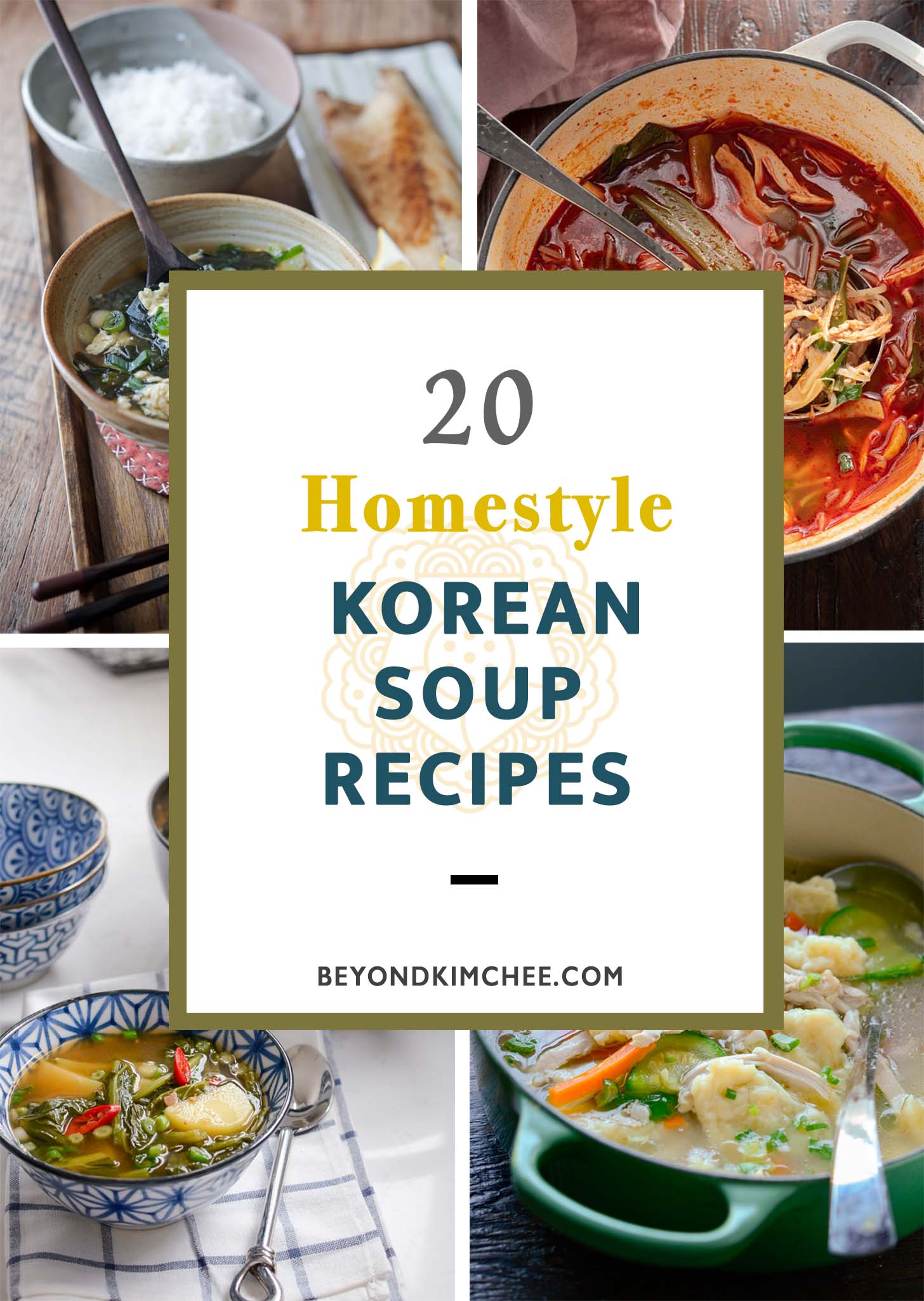 It is common practice in Korean households to include a steaming hot bowl of soup as part of their daily meals. Korean soup is a hallmark of a Korean home cooked meal.
These Korean soups can accompany the main dish or can be considered as the main dish itself. Korean soup recipes are quite diverse in variety and flavors, but generally they can be divided into three categories:
Guk (국): Usually light soup served along with a main dish or as a main dish.
Tang (탕): Made with bone broth
Jeongol (전골): A hot pot with variety of ingredients boiled together in a large pot
Korean stews called Jjigae (찌개) fall into their own separate category. Jjigae is thicker and tends to be heavier than guk (soup).
This list includes popular Korean soups enjoyed in Korean homes. Most of them are easy and quick to prepare, full of flavor and umami. If you are looking for a healthy Korean soup, you will find it here.
Learn how to make these traditional soups with my easy Korean cooking method at your home.
Homestyle Korean soup recipes