35 Easy & Authentic Korean Recipes
If you are looking for easy and authentic Korean recipes all in one place, enjoy this collection of simple crowd-pleasers. Create delicious Korean dishes in your own kitchen and enjoy a feast with your loved ones. That's what Korean food is all about.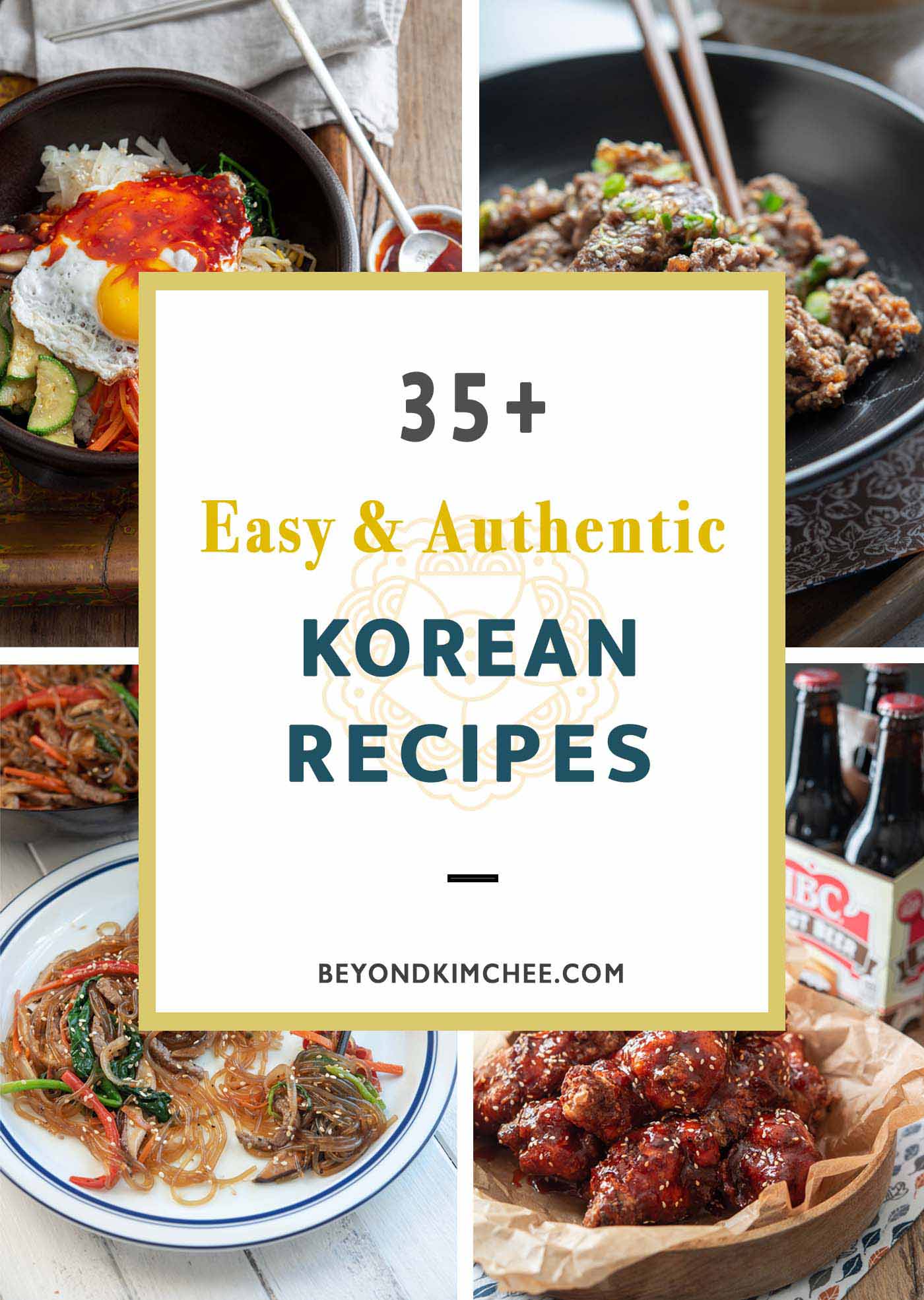 This collection of some of my best Korean recipes are the most popular recipes among my readers. They are easily adaptable with easy-to-find ingredients.
Korean food is becoming more and more popular these days – thanks to all the wonderful K-pop and K-drama influence around the world!
You will find the world famous bulgogi (Korean beef), and bibimbap (korean rice bowl with vegetables), not to mention the ever popular samgyupsal, japchae, tteokbokki (Korean spicy rice cake), and kimchi recipes in this site.
All the recipes in this recipe round-up have step-by-step instructions. Some have tutorial videos to help you understand the whole cooking process. I hope these instructions will help you to create your own homemade Korean food.
Looking for Korean side dish (banchan) recipes? Try my easy and quick Korean side dish recipes. These banchan will accompany your main dishes perfectly.
Easy & Authentic Korean Recipes
More recipe roundups
Here are more collections of other Korean recipes that you might like;