18+ Korean Chuseok Foods You Must Try
Chuseok food is at the core of Korea's chuseok festival. Celebrate the Korean "Thanksgiving Day" with these 18 traditional Korean Chuseok recipes.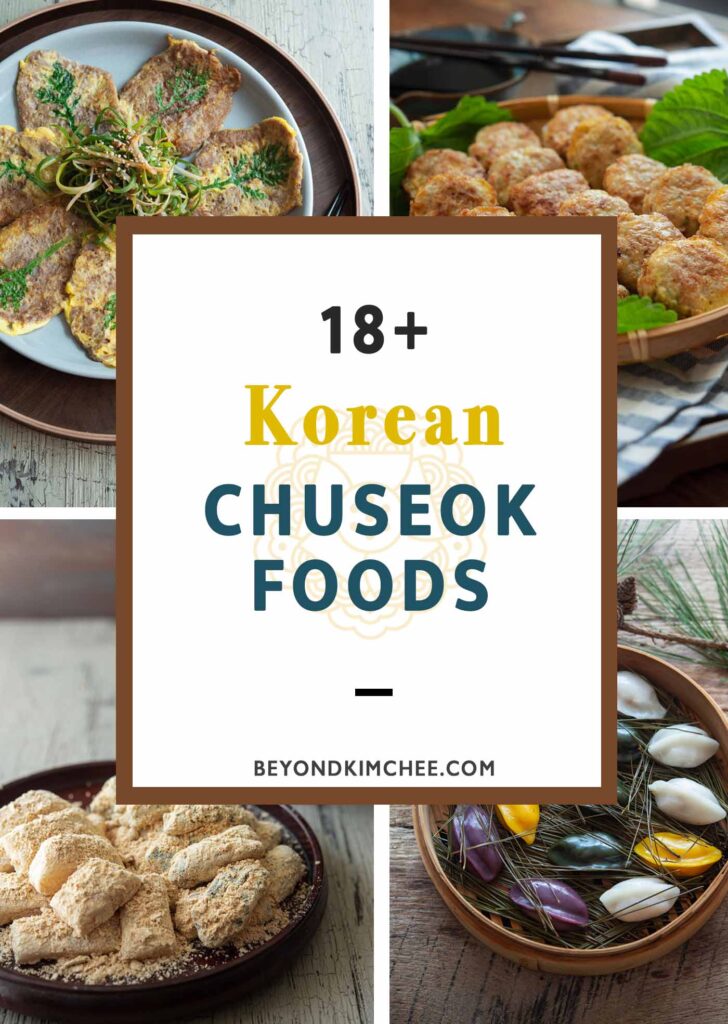 Happy Chuseok!
Also known as Hangawi (한가위), Chuseok (추석) is a traditional Korean holiday for expressing appreciation for the fall harvest. Chuseok falls on the 15th day of the eighth month of the lunar calendar and often described as the Korean "Thanksgiving Day" or "Mid-Autumn Festival."
Chuseok Tradition
It is a day of celebration of the year's harvest, during which families and close relatives gather together to perform ancestral rituals and share family stories. Families give thanks and offer tributes to their ancestors for their blessings.
Another great tradition is making a wish during the full moon (보름달), a much-anticipated event.
Just like any other major Korean holiday, food plays a great role in the Chuseok festival. Families spend a great deal of time preparing Korean traditional dishes with newly harvested grains.
You will find many traditional Korean chuseok foods when you visit a Korean household during the holiday. Namul (나물, three color vegetable salad) and Songpyeon (송편, rice cakes filled with sweet fillings) are perhaps the most iconic Chuseok foods as well as the Injeolmi (quick rice cake dessert).
Along with them, here are 15 other traditional Chuseok recipes you must know and try.
18+ Korean Chuseok Foods
And there you have it – 18+ Korean Chuseok Foods that you can enjoy with your loved ones during Korean Thanksgiving holiday! Happy Chuseok!