21 Must-Try Korean Breakfast Foods
Welcome to this flavorful Korean breakfast foods recipe roundup! Breakfast is an essential meal that sets the tone for the day ahead, and these mouthwatering Korean breakfast recipes are here to elevate your mornings.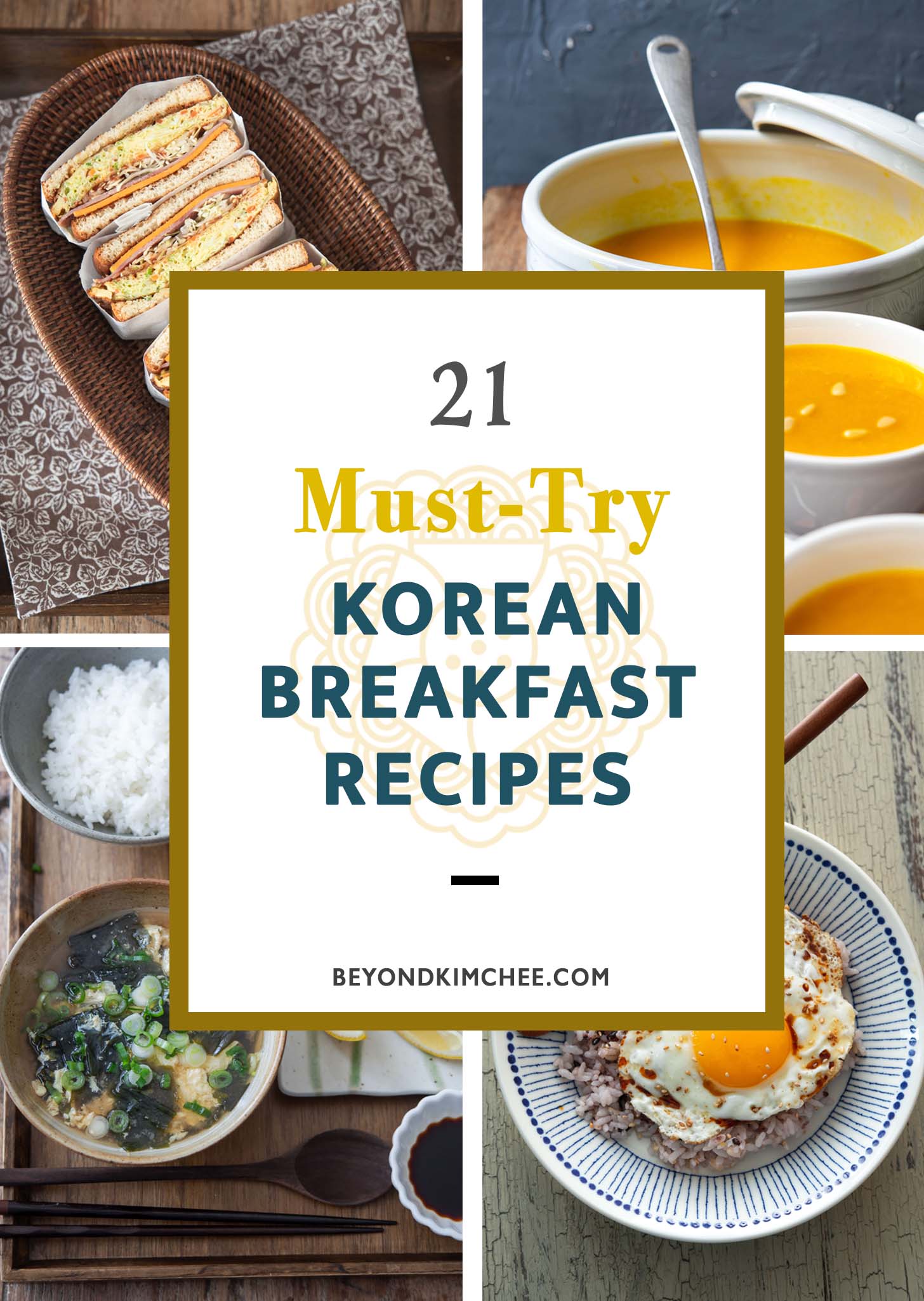 Breakfast is a vital meal in Korea and other Asian countries, setting the tone for the day ahead. One popular choice for a morning meal in Korea is comforting rice porridge, such as pumpkin porridge, which offers a satisfying and flavorful start to the day.
A traditional Korean breakfast typically consists of a complete set of dishes. Alongside simple soups, such as seaweed egg soup, you'll find grilled mackerel fish and various meats. These are accompanied by banchan, including the iconic kimchi, which adds a burst of flavor to the meal. While these dishes are enjoyed at other meals too, they are an integral part of the traditional breakfast spread.
For a quick and easy breakfast, a simple rice bowl like Korean egg rice is a delicious option. On the other hand, modern Korean breakfast foods often feature lighter fusion dishes that incorporate elements from Western and other Asian cuisines.
From fluffy milk bread to tasty Korean street toasts, this collection of versatile Korean breakfast recipes offers a range of choices. Start your culinary adventure to discover your favorite Korean breakfast dishes. Explore the enticing breakfast ideas below and find your must-try recipes.
Here are Must-Try Korean Breakfast Foods