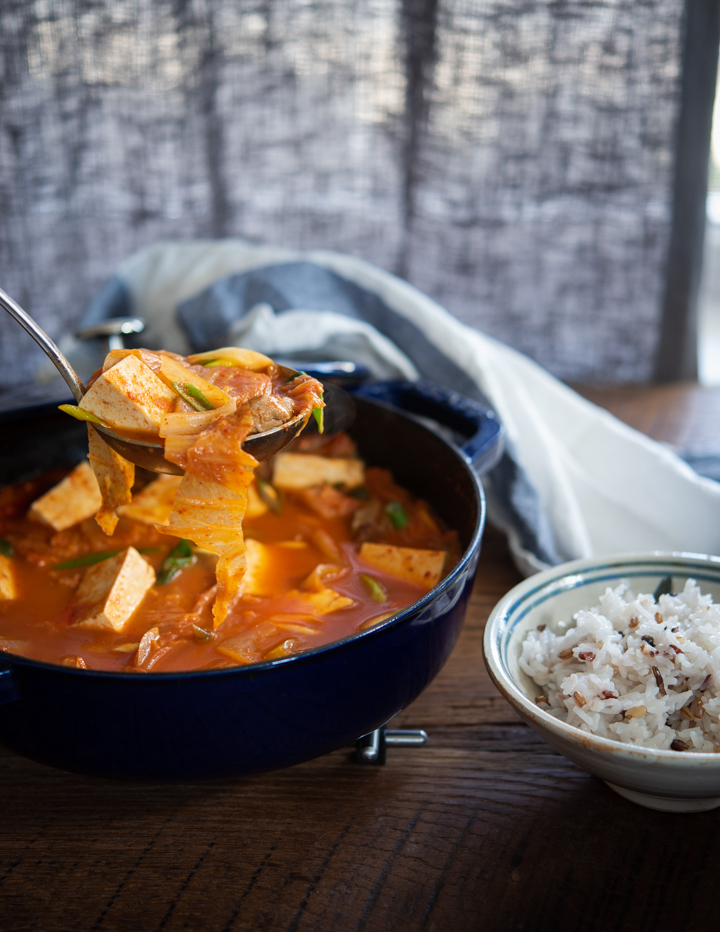 Kimchi Stew (kimchi jjigae) is beloved Korean stew dish. Combination with pork is the most common version that people enjoy. Have you tasted kimchi stew made with tomatoes? It sounds weird but it is really tasty. You don't taste the prominent tomato flavor in the stew but the tomatoes make the flavor of broth so intriguingly tasty and lovely. Here I turned the tradition Korean pork kimchi stew with tomatoes. If you try it, you will see what I mean.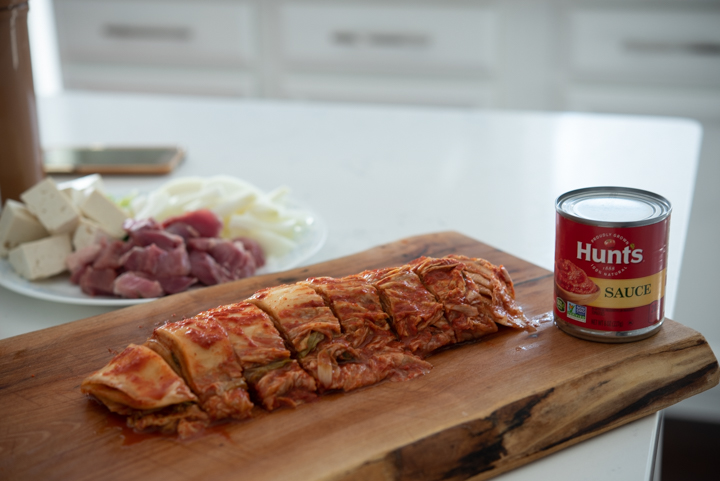 Kimchi with Tomatoes
The vibrant flavor of tomatoes pairs very fermented kimchi to another level. I love the refreshing taste the tomato brings to the broth that balances the meaty flavor from the pork.
You can use fresh tomatoes but I like to use canned tomato sauce. Mainly because it is convenient. You can even try with tomato juice or crushed tomatoes with the equal amount.
…