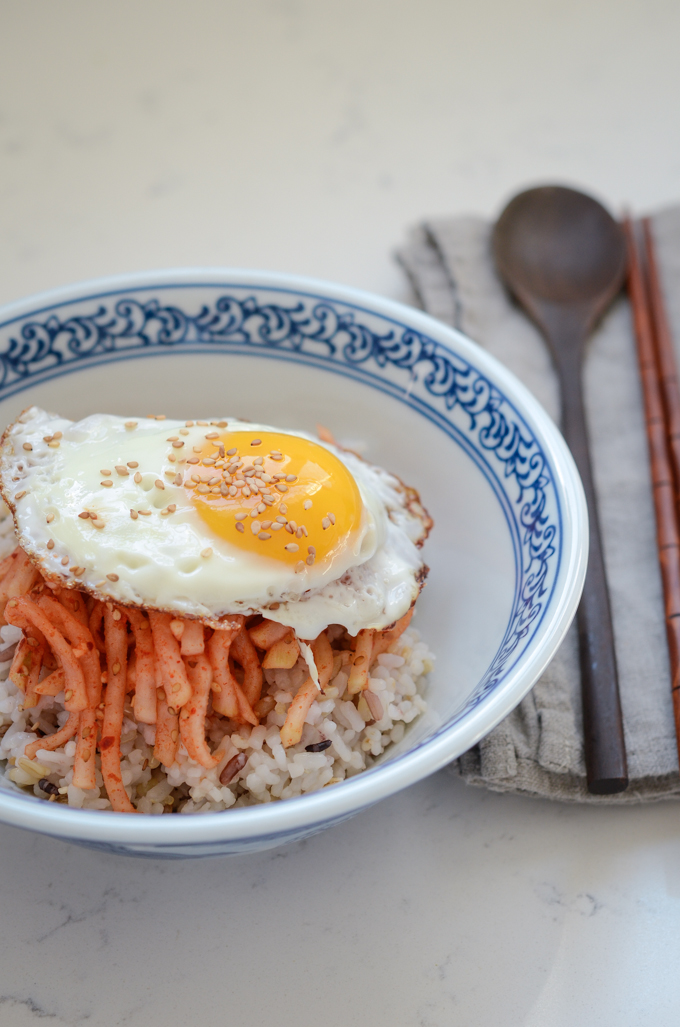 I am in love with Korean radish. They are sweeter and crunchier than any radish I have tasted. That means it is perfect to make salad, and I like to enjoy my radish salad in a rice bowl.
"Moo-sangchae (무생채)" is the popular Korean radish salad side dish that most Korean people love. It is easy to make and so delicious. You can make the salad in advance and store in the refrigerator for several days. Amazingly the radish will still hold the crisp crunchy texture after many days. Yup, that's Korean radish!
This rice bowl is one of the simplest Bibimbap you can make with only one vegetable and it is oh-so-delicious!
…