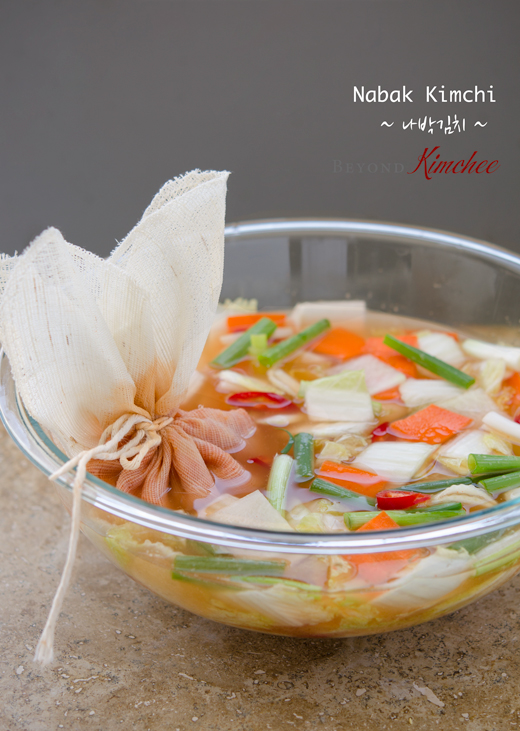 Have you ever heard kimchi called "Nabak Kimchi"? It is a watery kimchi with cabbage and radish mingled in delicious yet pungent kimchi broth.
This is the kimchi that doesn't use any fish sauce or any fish product, so you can serve to your vegan friends or people with seafood allergy. It is also very mild in spiciness so even the young children who are not accustomed to the spiciness can enjoy the goodness of kimchi.
The word "nabak (나박)" comes from the shape of sliced cabbage and radish. Koreans call the technique of slicing vegetables to a thin squarish shape "nabak-nabak". Don't you just love the way it sounds? nabak-nabak?
{ 11 comments }