Beehive Sweet Buns (Honeycomb Buns)
These honeycomb patterned beehive sweet buns are feather-light soft and tender. They are stuffed with cream cheese filling, then soaked in sweet honey sugar syrup. Addictive!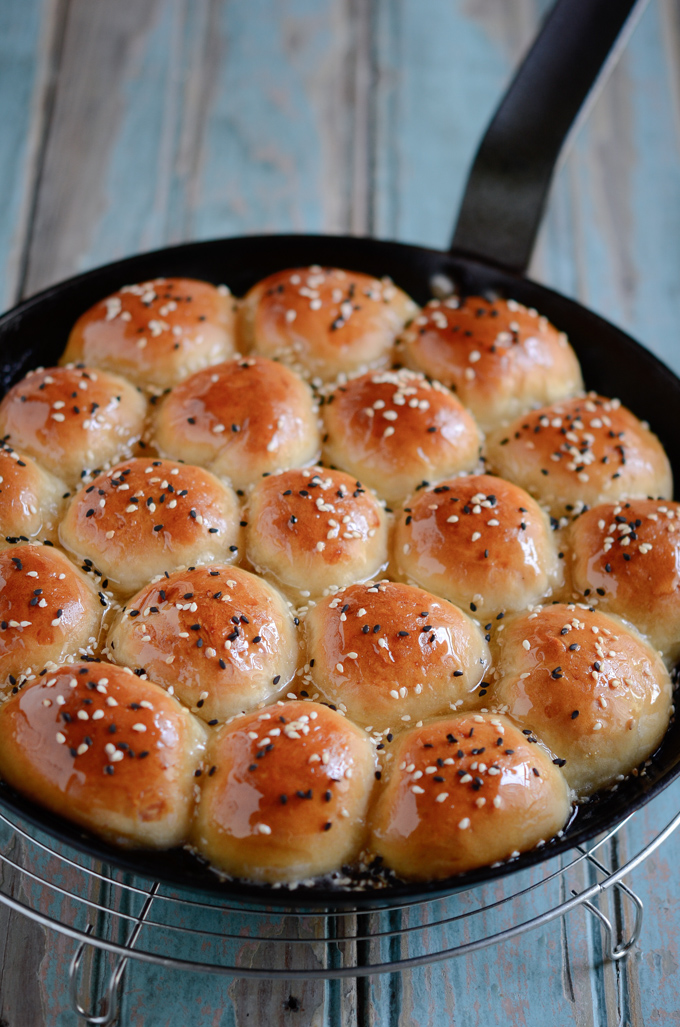 I made beehive sweet buns the other day. Okay, I have to confess that these buns are addictive so be aware of it. Otherwise you will keep gobbling up these little buns.
They are not just the plain old buns, but honeycomb patterned buns with cream cheese filling inside soaked in sticky honey syrup. They are sweet Arabic dessert called as Beehive Sweet Buns (aka honeycomb buns).
If you like sweet bread or buns, these little buns will surely satisfy you. They are feather light soft and tender and so delicious.
The good news is that they are easy to make with the ingredients most people already have in their pantry. Nothing exotic!
And the bad news…? You can't stop eating once you put one piece in your mouth. They are light, moist, sticky, and just right amount of sweetness to indulge your sugar craving.
How to make beehive sweet buns
You will be surprised how light these buns are when you taste it. Even though they hold the filling inside and the syrup all around, the buns have a feather-light texture.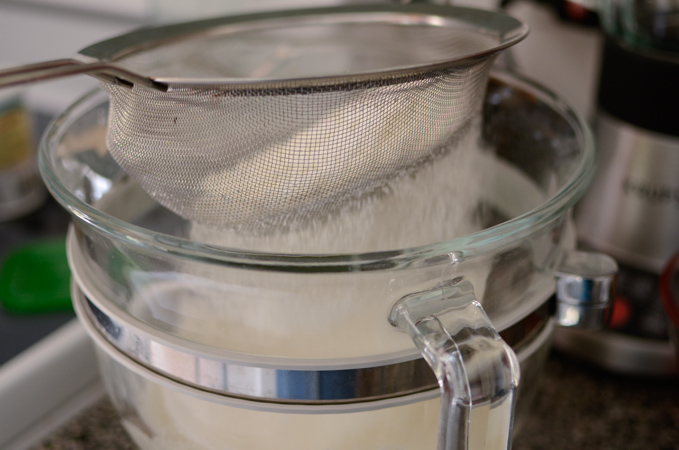 One of the interesting ingredient on the dough recipe is the baking powder. They are yeast buns, but the addition of baking powder makes them light and extremely soft.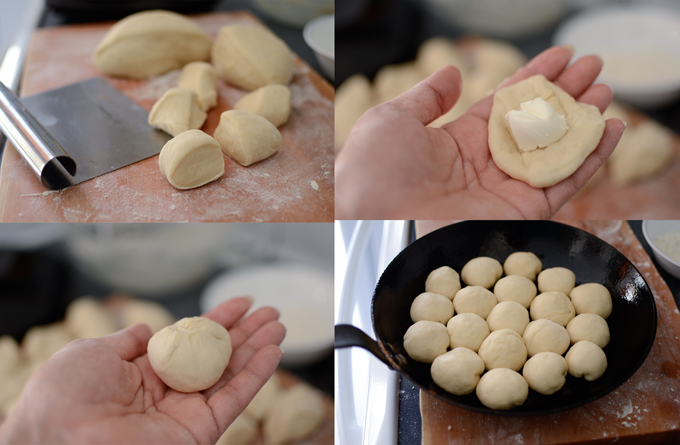 The dough comes together on the sticky side, which helps them very tender.
The cream cheese filling makes them even more special. You will need to make 20 pieces (although I only used 19), and it didn't take that much time to complete. The dough is very forgiving and you don't need to try to make them pretty.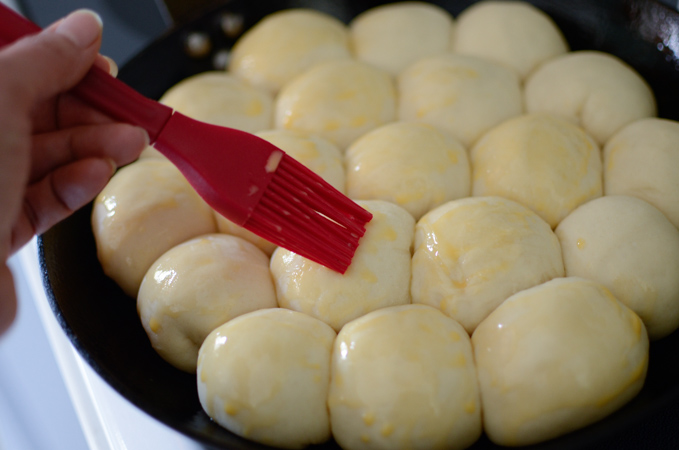 The egg yolk wash will bring an attractive golden hue to the buns.
I used 10-inch carbon steel pan to bake these beehive sweet buns. You can use a cast iron skillet or 9-10 inch round cake pans instead. Make sure to grease the pan thoroughly before adding the dough balls.
Honey syrup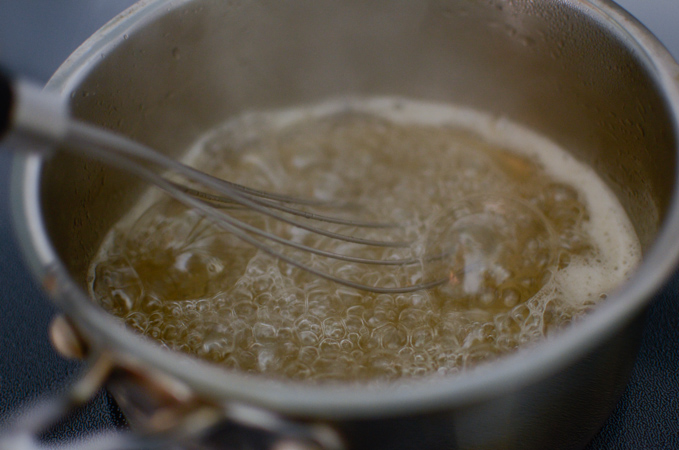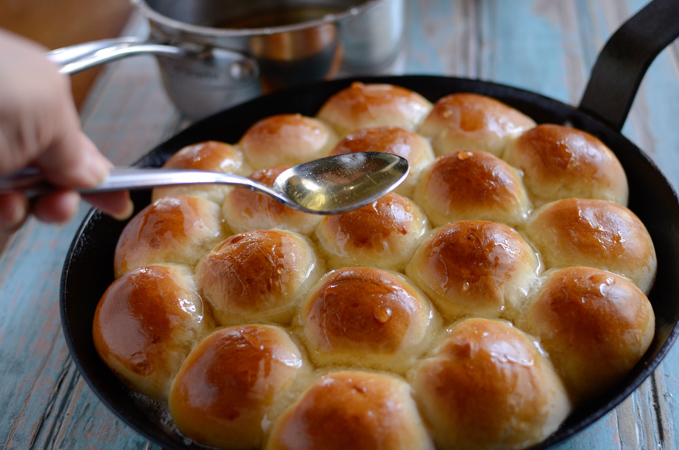 When the buns are in the oven, you can make the simple honey sugar syrup. You can add other flavors, such as vanilla, cinnamon, and etc, to the syrup mixture for variety of flavor if you want, but I kept mine plain.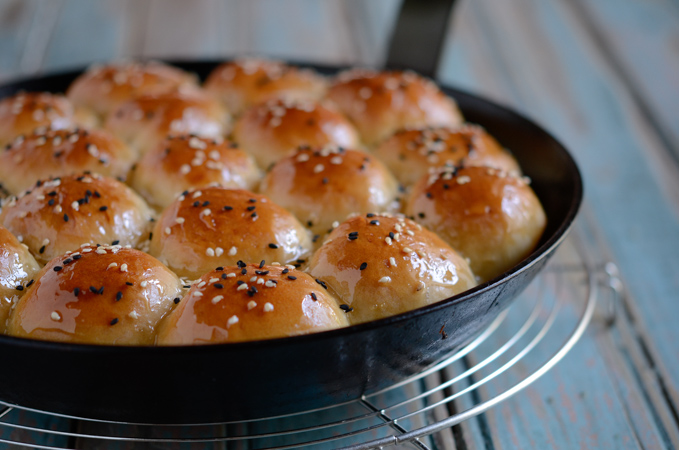 And when they are done? Behold, the sticky shiny glory!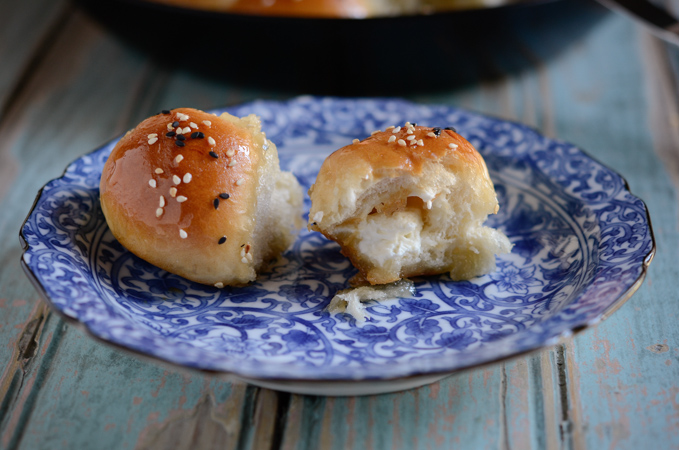 You will want to eat them when they are warm. So heavenly delicious!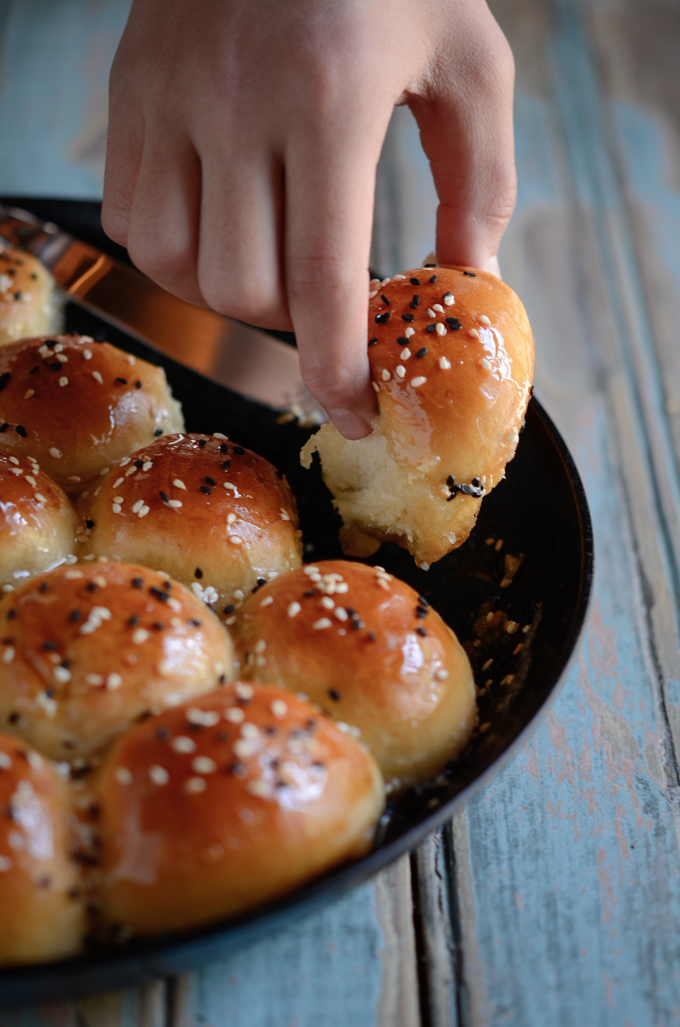 I honestly intended to eat only 2 buns, but it soon became 3, then quickly 4, and then I ended eating more before I knew it…!!!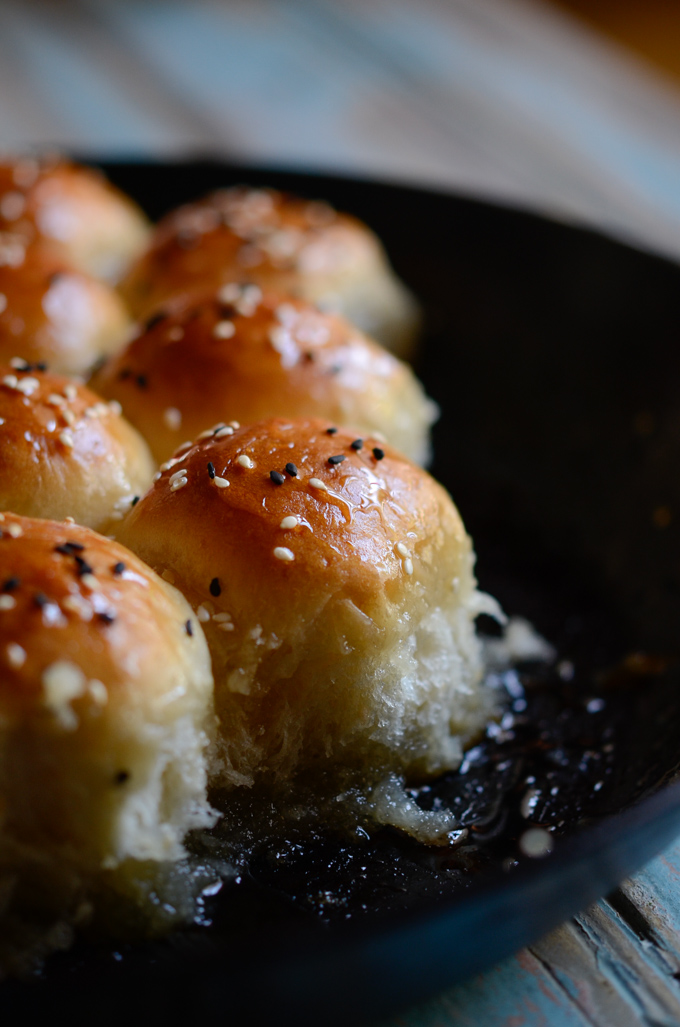 I don't even remember how many I ate. I think I ate the half batch all by myself. So, what do you think? Do you think you want to try them?
More Sweet Bread Recipes
Need more sweet indulgent ideas? Try my sweet bread recipes. Some of my favorites are;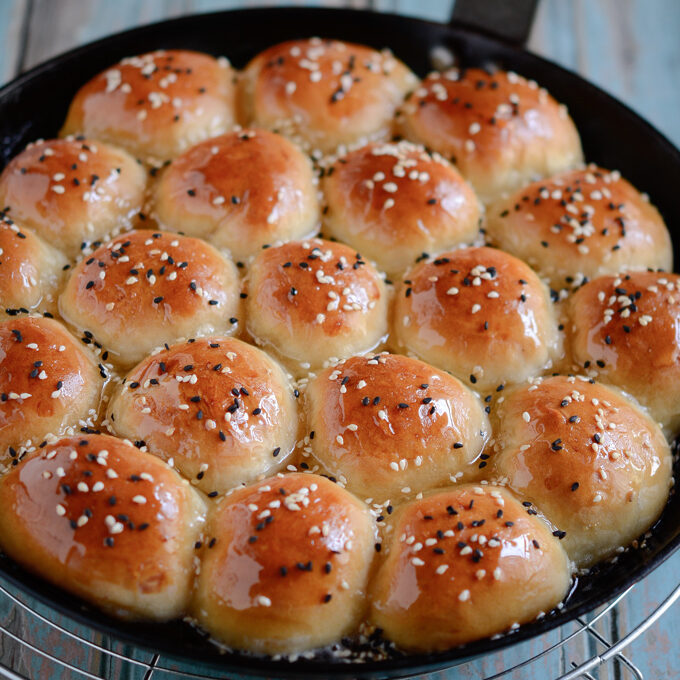 Beehive Sweet Buns (Honeycomb Buns)
These honeycomb patterned beehive sweet buns are feather light tender. They are stuffed with cream cheese, then soaked in honey sugar syrup.
Ingredients
2 cup all purpose flour
2 tsp instant yeast
2 tsp baking powder
1/2 tsp salt
3/4 cup lukewarm milk
2 tbsp vegetable oil
2 tbsp honey
4 oz cream cheese
For honey syrup
3/4 cup sugar
2 tbsp honey
1/2 cup water
Instructions
In a large mixing bowl, combine milk, oil, honey, and yeast; mix well.

Sift flour, baking powder, and salt together and add to the wet ingredients. Mix with a spoon, then knead the dough for 5-8 minutes until it becomes elastic. You can add a little more flour if your dough seems too sticky. Cover the dough with a towel and let it rise for 1 hour or until it becomes double in volume.

Turn the dough onto a wooden board dusted with a little amount of flour. Bring the dough together and knead a few times. Divide the dough into 20 balls.

Flatten each ball and stuff with a teaspoonful of cream cheese. Pull up the sides of the ball and wrap around the filling, pinching it closed at top. Arrange the balls in a greased 9 or 10-inch oven proof skillet or round cake pan in honeycomb pattern. Cover and let them rise again for about 40 minutes.

Preheat the oven to 350˚F. Brush the top of the buns with egg wash. Bake the buns for 25 minutes.

To make the honey syrup, combine sugar, honey, and water and bring to a boil, reduce the heat and simmer for 3-4 minutes or until the syrup starts to reduce a little bit. Set aside until needed.

When the buns come out of the oven, pour the syrup over the hot buns, and sprinkle with toasted sesame seeds on top immediately. Cover the buns with a piece of foil and wait for 10 minutes. Serve warm or at a room temperature.
Did you make this recipe?
Tag @beyondkimchee on Instagram. I love to see your masterpiece.