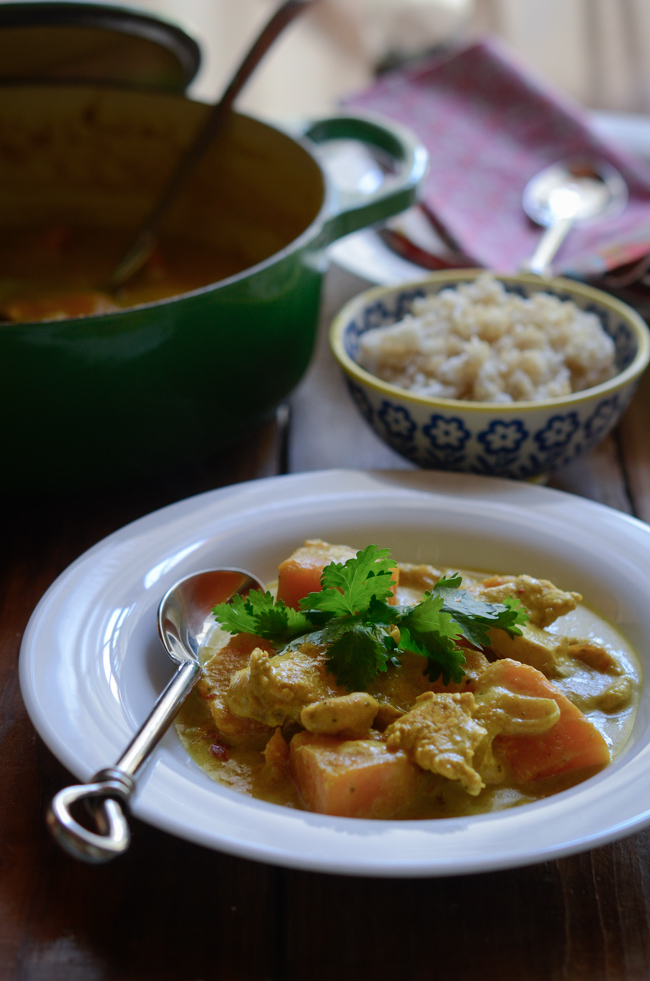 I felt like having a bowl of very flavorful curry the other day. I haven't had curry for a long time. So I made chicken pumpkin curry with homemade Thai yellow curry paste.
When I first moved to Buenos Aires, there was a lady from Indonesia living in our neighborhood. It was very rare to see SE Asian people in the southern hemisphere and I was hoping to get to know her better. Unfortunately she and her family were getting ready to move back to their home country soon after my family arrived.
She gave me the lemongrass plant that she planted and grew in her backyard. All she said to me was just to plant them where there is plenty of sun, and they will grow by themselves. No need to give extra care. I followed her instructions and voila~! The lemongrass plant grew so tall, they covered my kitchen window half way up.
I pulled a few lemongrass stalks and made yellow curry paste with them. I should have made Indonesian curry paste to tribute the Indonesian lady, but decided to make Thai version first. The Indonesian curry paste will come along soon.
…