Simple Plum Cake (Plum Torte)
This simple plum cake (plume torte) is one of the all-time popular recipes from NY Times. The cake is made with Italian prune plums, but you can replace with different kind of plums. It's simple, easy, and so good with a cup of tea or vanilla ice cream.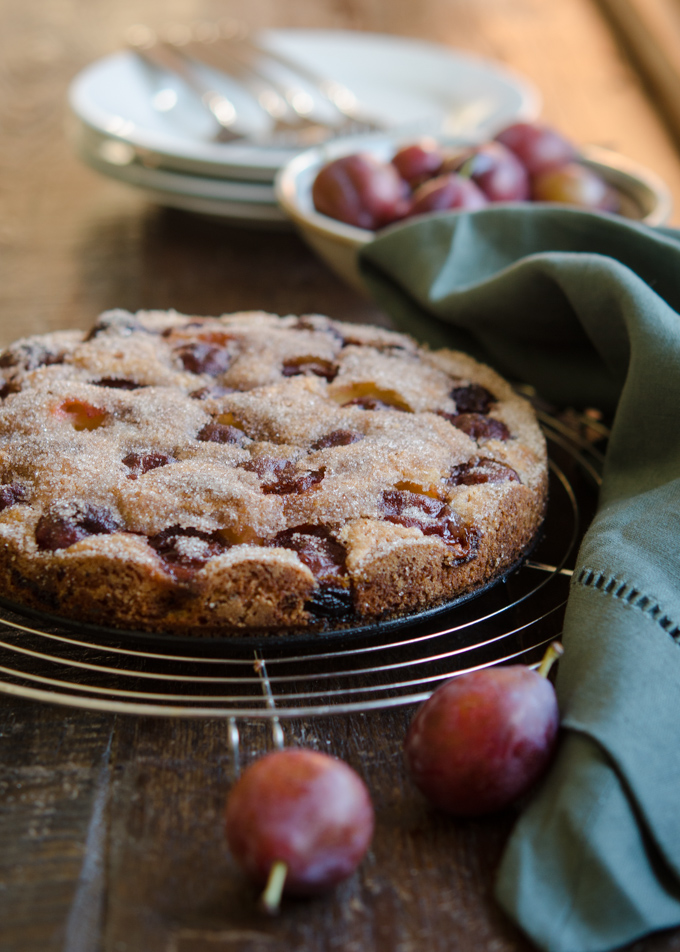 Summer plums are so great, aren't they? I can eat a dozen in one sitting as long as they are sweet and juicy.
Out of all kinds of plums, I like Italian prune plums. They are perfect to bake with. Here is one recipe that I really love. It is a plum cake made with those Italian plums.
The original recipe was featured in NY times from 1983 to 1995. It must have been requested every year until the food editor told its reader to cut out the recipe, laminate it, and put it on the refrigerator door.
Italian Prune Plums
How to make Plum Cake (Plum Torte)
The recipe is very simple. There is no liquid but created such a moist cake with just right amount of sweetness and tartness. You will love the crunch subtle cinnamon sugar texture on every bite, too.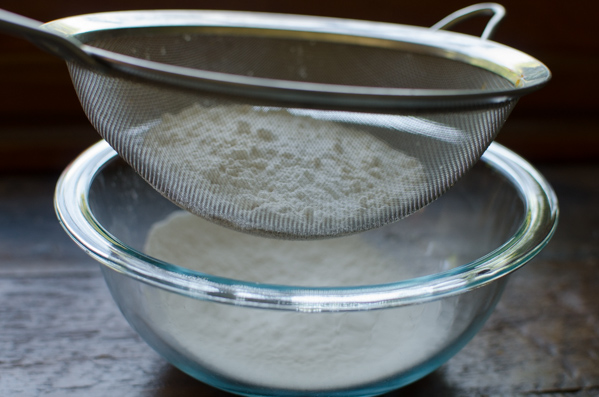 Sift the dry ingredients together…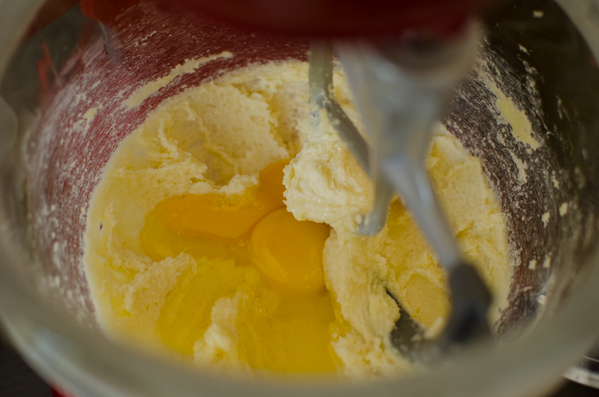 Mix the wet ingredients…
Then combine…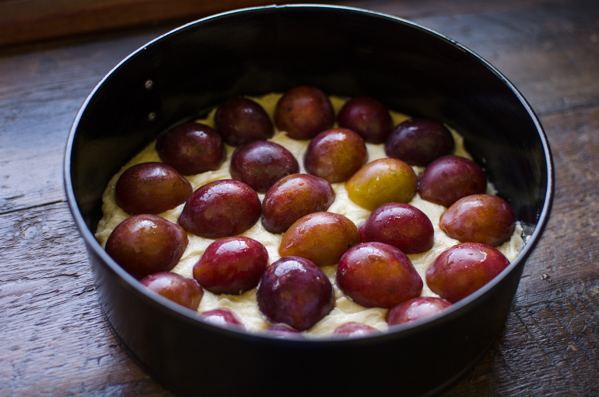 Batter goes to the greased spring form pan, and place the plums halves (seed removed).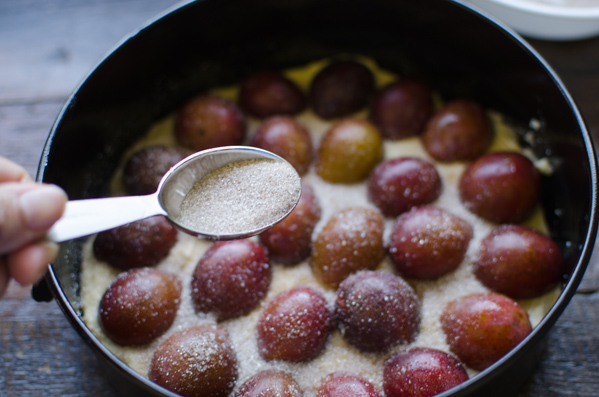 Finally sprinkle a little cinnamon sugar on top. Bake~!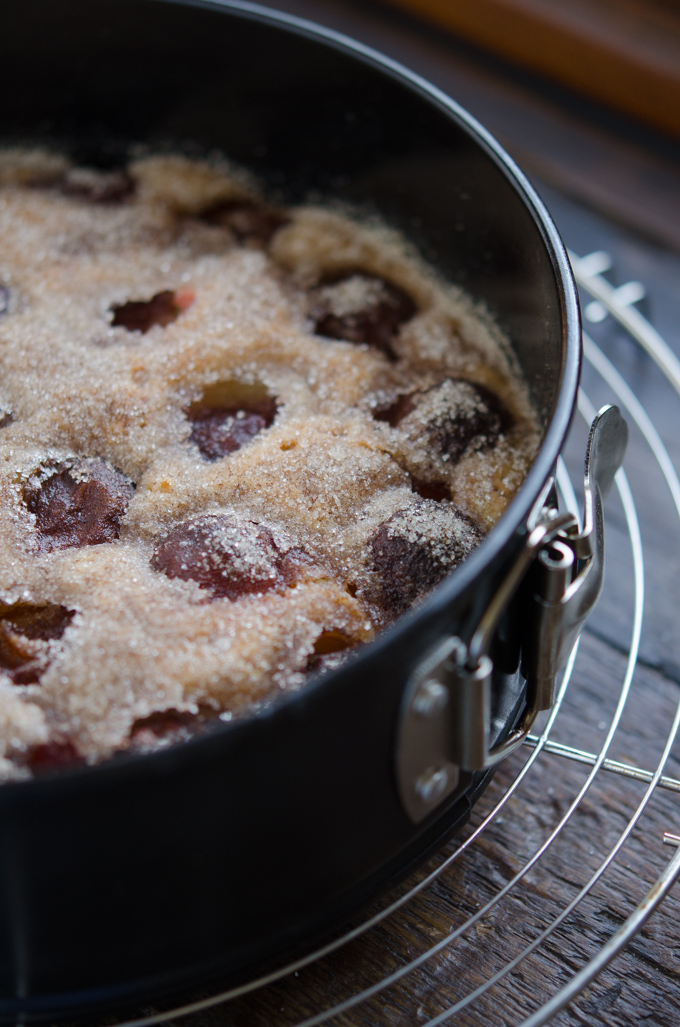 It will turn out like this… hopefully!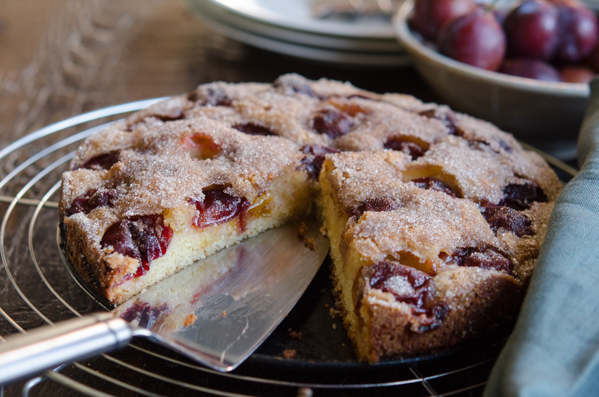 I made it, so I take the biggest piece first before anyone. The cake was still warm, just the way I like it.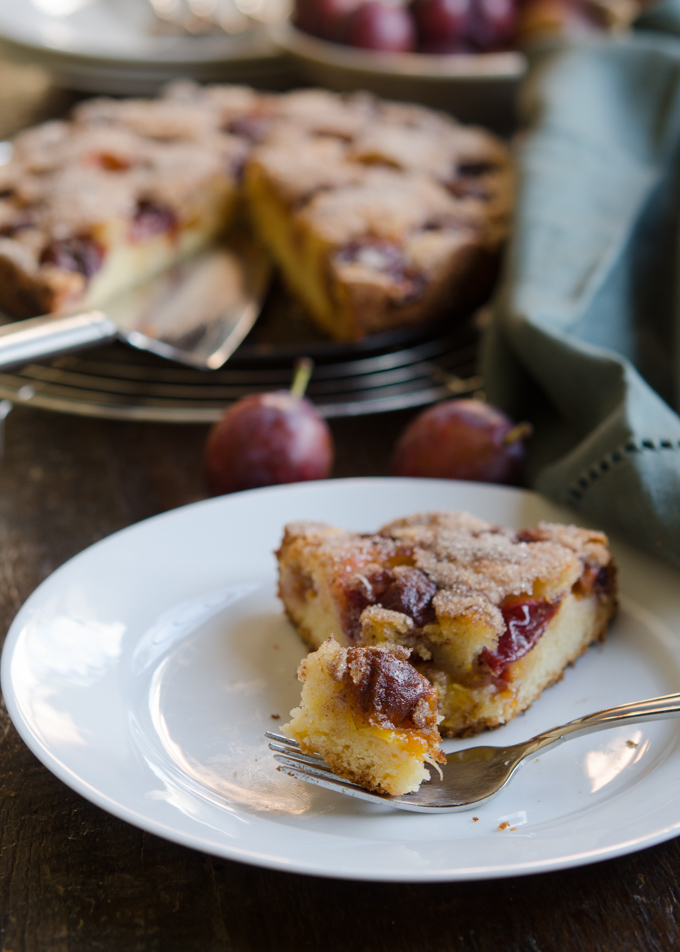 Yum…! So delicious!
If partnering a cup of tea or coffee would make you happier, go for it. I am just happy without anything.
…and this entire cake? Well…, it only lasted about 30 minutes.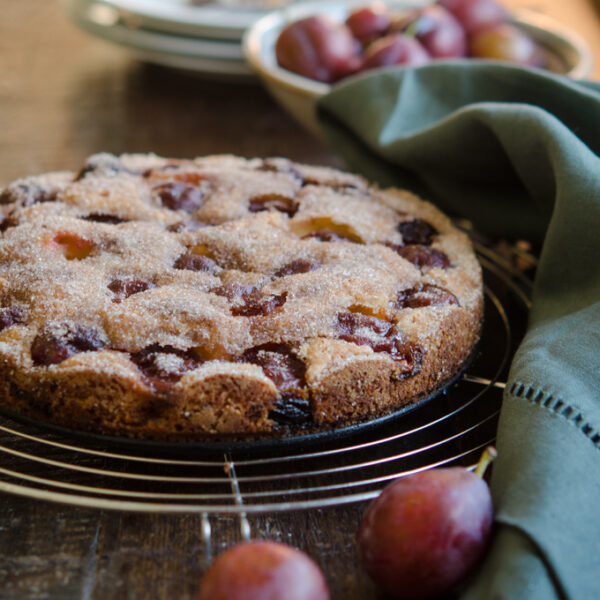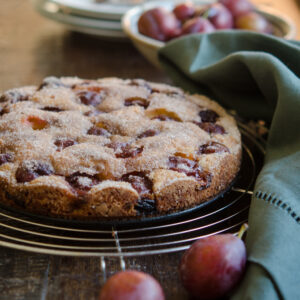 Simple Plum Cake (Plum Torte)
This simple plum cake (plume torte) made with Italian prune plums. It's simple, easy, and so good with a cup of tea or serve with vanilla ice cream.
This recipe is adapted from epicurious.com (NY Times plum cake)
Ingredients
1 cup unbleached all-purpose flour
1 teaspoon baking powder
pinch salt
8 tablespoons unsalted butter
3/4 cup + 2 tbsp sugar, divided
2 eggs
12-14 Italian prune plums or purple plums , halved and pitted
1 teaspoon ground cinnamon
Instructions
Preheat the oven to 350°F. Sift flour, baking powder, and salt; set aside.

In an electric mixer, cream butter and the 3/4 cup sugar. Add eggs and continue to beat until fluffy. Add the flour mixture and mix until just combined.

Spread the cake batter in a 9-inch ungreased springform pan. Cover the top with the plums halves, skin side down.

Mix the cinnamon with the remaining 2 tablespoons of sugar and sprinkle over the top.

Bake for 40 to 50 minutes, or until the center tests clean with a toothpick. Remove from the oven and let cool to room temperature, or serve while still warm.
Did you make this recipe?
Tag @beyondkimchee on Instagram. I love to see your masterpiece.