Gluten-Free Pumpkin Rice Donuts
These little, bite-size pumpkin rice donuts are coated with cinnamon sugar. They are perfectly gluten-free and wonderful for afternoon tea time.
I had a piece of butternut squash that I was not sure what I was going to do with. I could have made pumpkin soup with it, but decide to take on a sweeter side. I made donuts – with rice flour. Delicious~!
Since it is made with rice flour, these little donuts are totally gluten-free. They are extremely crispy on the outside and very chewy inside. If you like Korean style rice donuts, you will love this pumpkin sweet treat.
I posted sweet potato rice donuts recipe several years ago and many of my readers loved the recipe. This is a pumpkin version that you will like as well.
This is another way I could feed my kids who HATES anything pumpkin except pumpkin pie. I think they were very happy that I didn't serve pumpkin soup for dinner.
I cooked the pumpkin in a water and mashed. You can use canned pumpkin if you wish. Add sugar and the spices.
How to make Pumpkin Rice Donuts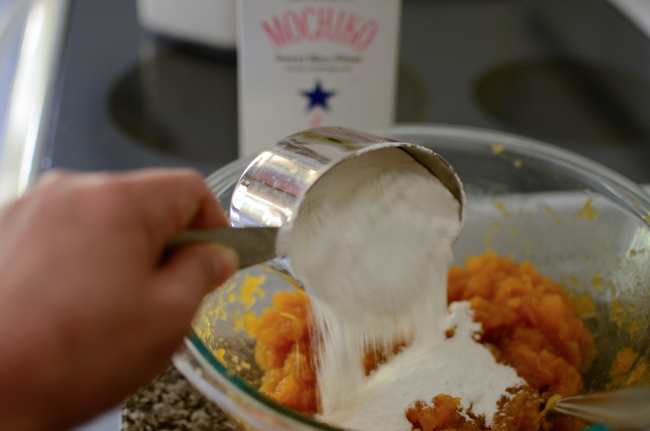 Mix in rice flour. I used Mocchi flour which is made of short grain sweet rice.
Then add coconut milk. Any milk will do fine. You can adjust the mount of milk to get the sticky consistency you desire. Very forgiving recipe, indeed.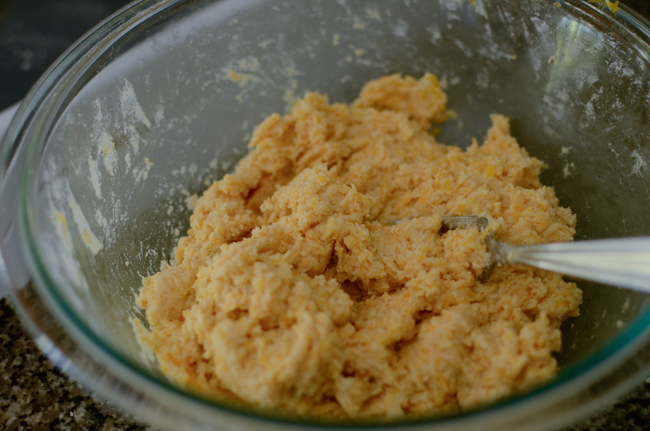 The batter is done. So quick and simple.
Heat oil over medium-low heat until hot, drop the dough using a teaspoon size cookie scoop. Makes life easier. Dip the cookie scoop in the oil first before you scoop the dough. That will prevent from sticking and release the dough very easily.
Deep-fry until they show deep golden brown, about 3-4 minutes. You need to make sure the oil temperature is not overly hot, otherwise it will burn outside easily.
Transfer to a plate lined with a piece of paper towel.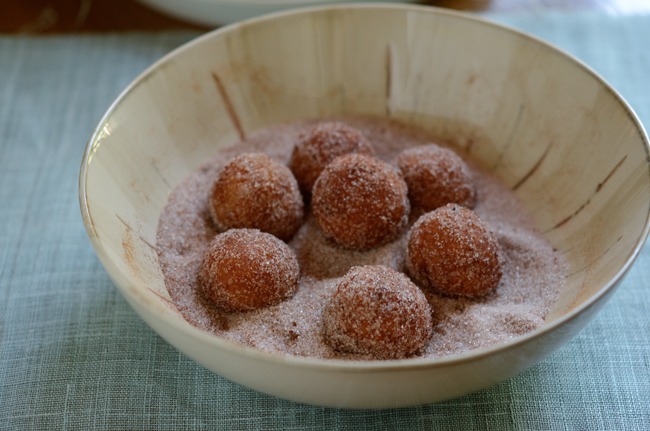 The while they are still hot, coat with cinnamon sugar.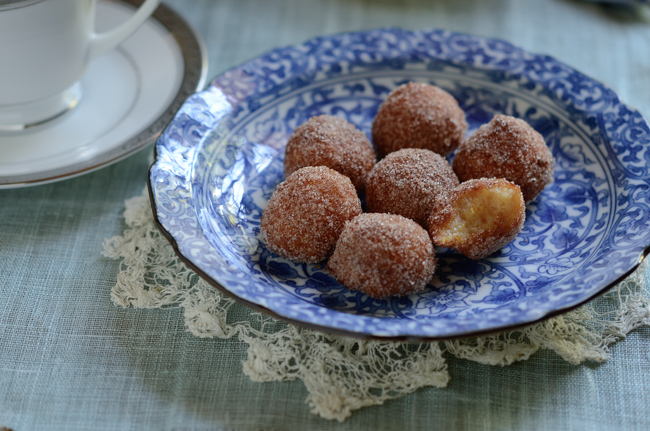 Having a cup of hot fruit tea with these little munchkins… just perfect for my lazy afternoon and calmed my sugar craving.
I can't believe it is December already. A year went by rocket fast and I DO NOT like that.
More Pumpkin Recipes
Gluten-Free Pumpkin Rice Donuts
Crispy yet soft and chewy inside, these traditional Korean pumpkin rice donuts are made with pumpkin, glutenous rice and spices, then coated with cinnamon sugar. It's a gluten-free treat!
Ingredients
1-1/2 cup cooked and mashed pumpkin
3-1/4 cup mocchi rice flour, sweet short grain rice flour
1/2 cup sugar
1/2 teaspoon salt
1/2 teaspoon ground cinnamon
1/4 teaspoon ginger
1/4 teaspoon nutmeg
1 cup warm coconut milk or almond milk
oil for frying
cinnamon sugar for coating
Instructions
In a large mixing bowl, combine pumpkin, salt, cinnamon, ginger, and nutmeg; mix well. Add the rice flour and rub with your hand to corporate.

Add the milk and mix well with a fork.

Heat oil over medium-low heat until hot. Drop the batter by teaspoonful using a cookie scoop if you have. Roll them around so that they are fried evenly until deep golden color appears, about 3-4 minutes. Be careful not to burn them and adjust the heat level accordingly.

Transfer the donuts onto a plate lined with a piece of paper towel to catch extra grease. Quickly coat them with cinnamon sugar. Serve warm or in room temperature.

For cinnamon sugar, mix 1/4 cup of granulated sugar with 1 tablespoons ground cinnamon
Did you make this recipe?
Tag @beyondkimchee on Instagram. I love to see your masterpiece.