Estancia San Antonio de Areco, Argentina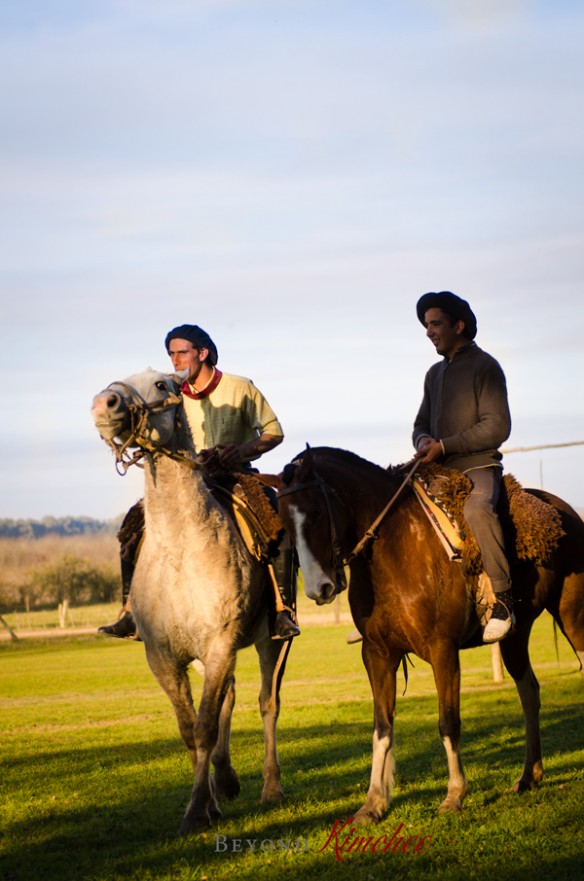 The winter in Buenos Aires looks like coming to an end.
The sun filled days are beautiful these days and I'm finally beginning to explore the beauties of Argentina – starting with one of the well known Estancia near Buenos Aires.
If U.S in north America has extensive ranches with cowboys, Argentina in south America has beautiful Estancias with Gauchos.
We visited Estancia La Porteña at San Antonio de Areco, about 1-1/2 hour drive from Buenos Aires.
This unique Argentinian Estancia is considered one of the most beautiful and traditional in the country for its history, architecture and surrounding natural beauty. The main house was built in the 19th century and the park around it was designed by the French landscape professional Charles Thays.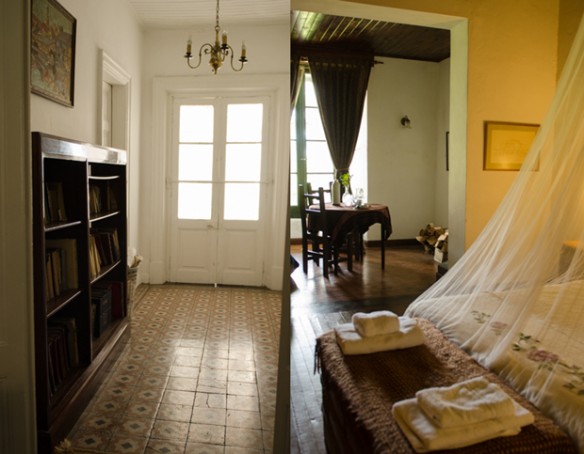 La Porteña is also famous for one of the most well known Argentine writer, Ricardo Güiraldes, and his internationally-acclaimed novel "Don Segundo Sombra". The Estancia is the place where he found the inspiration to write about the "gauchos" to whom he rendered tribute by making them popular.
The Estancia only has 3 different rooms for guests and you need to make well advanced reservation if you want to stay for the weekend.
The outdoor lunch table is ready for the guests.
Greeted with hot empanada and drinks! Sooooo good!
The Argentine BBQ called Asado! They don't let the flame touch the meat when grilling, which makes it healthier.
The only flavor they add to the meat is SALT!
Argentine-s love to BBQ with various cuts of beef, chorizo, and chicken (rarely pork) for Asado.
If you love beef and can't get enough? Come the Estancia. You will be fed to beyond the maximum.
Dance with Gauchos after the huge meal!
Nothing like listening to a Gaucho singing a tune with his guitar in a quiet afternoon.

The amazing performance of a horse whisperer who put the horse on his back on the ground.
Just as a Texas cowboy can bring the cow down with his lasso riding on his running horse, YEE-haa~!, an Argentine gaucho on his running horse can take the ring dangling down from a post with his wooden stick. Which is more difficult? Who knows?
I was told that Argentine gauchos show this skill to a girl of their dream for a marriage proposal. How sweet?
My family had an relaxing weekend at the Estancia and I look forward to visit again. I think I am beginning to enjoy the life in South America. Muy lindo!