Best Korean Stew Recipes
Check out these soul comforting authentic Korean stew recipes, such as Doenjang Jjigae, Yukgaejang, dakdoritang and many more, in one place. Create these delicious Korean stews in your own kitchen and share with your loved ones.
Is the weather outside chilling? How about a nice warm bowl of Korean stew?
I have posted numerous Korean stew recipes over the few years and most of them were well loved by many of my blog readers. So here are the top Korean stews that are most popular in my website.
If you are craving for something with full of flavor and soul-satisfying, look no further. Most of them are easy to make and they will keep you warm your body and soul. And you will become a master of authentic Korean stews.
Best Korean stew recipes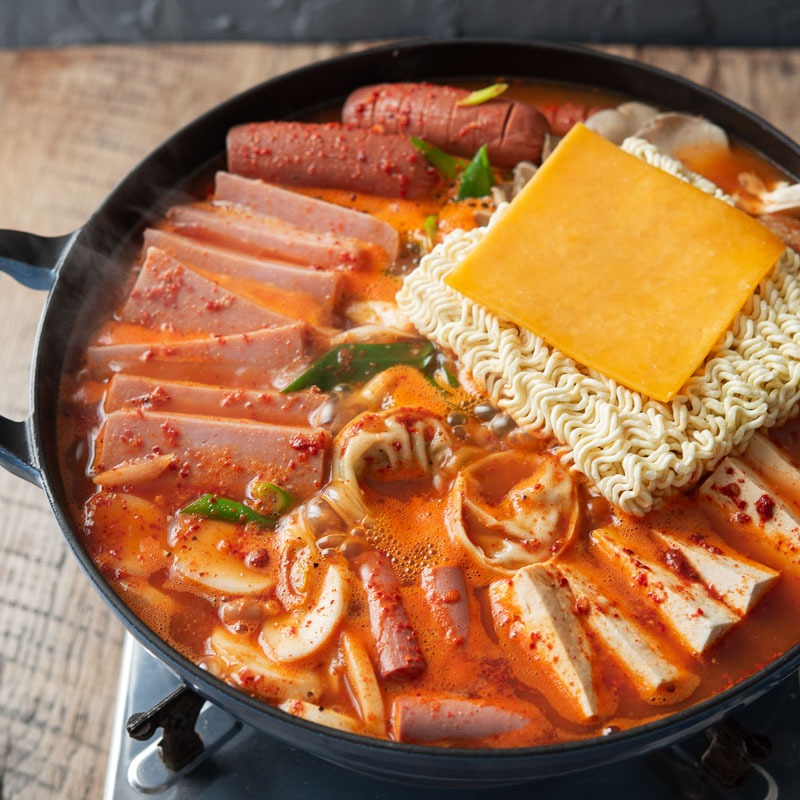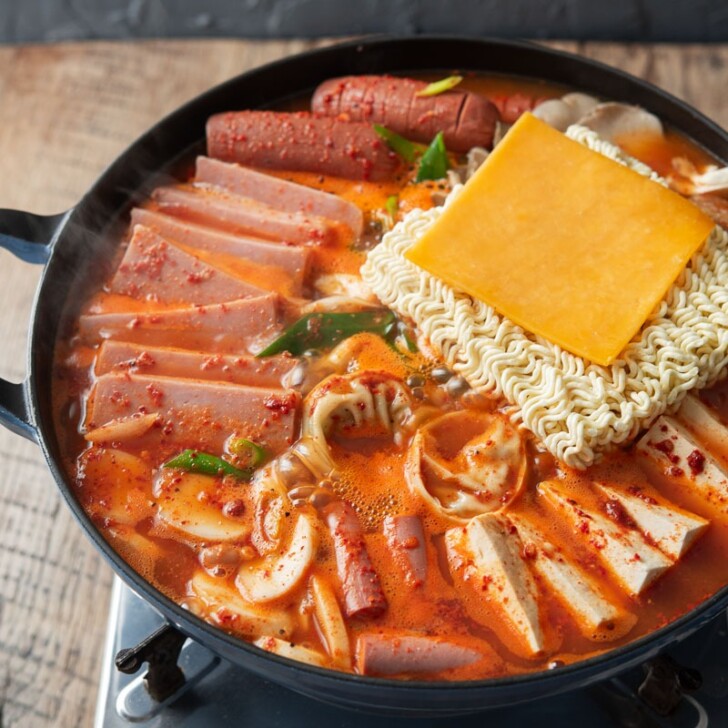 5
Budae Jjigae: Ultimate Korean Army Stew
Budae Jjigae is Korean army stew with a fusion twist. Made with Spam, kimchi, and ramen, this iconic dish is perfect for communal dining. Learn the rich history and flavors of this Korean-American fusion dish, and follow this step-by-step recipe for a hearty meal.
And there you have it – best Korean stew recipes that you can enjoy with your loved ones! I hope this recipes brought some inspiration for your Korean cooking adventure. If you have tried any of these recipes, don't forget to tag me on Instagram or Pinterest. Love to see your creation!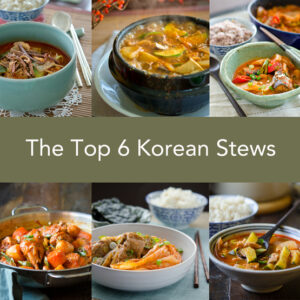 Best Korean Stew Recipes: Korean Spicy Pork Stew with Zucchini
This Korean spicy pork and zucchini stew is a popular dish from Jeolla province in Korea. Korean chili paste and chili flakes make this stew extra spicy but not overly.
Ingredients
1 large zucchini, slice into 1/2 inch sticks
1/4 lb pork belly, thinly sliced into strips
1 small onion, sliced
1-2 tbsp Korean chili paste (gochujang)
1 tbsp canola or grape seed oil
3-4 cup water
2 cloves garlic minced
Korean anchovy sauce , or fish sauce to taste
1 jalopeño, sliced, optional
1-2 green onion , chopped
Instructions
In a small bowl combine Korean chili paste, chili flakes, Korean soup soy sauce; mix well. Add the pork belly slices and toss with seasoning paste.

Heat oil in a small pot over medium heat. Add the seasoned pork belly and saute for 1 minute. Add the water and onion (water should barely cover everything in a port), and bring it to boil. Lower the heat a little and continue to cook until the onion is soft.

Add the zucchini sticks, garlic, and continue to cook for 2-3 minutes or until the zucchinis are almost tender.

Season with anchovy sauce to your desired taste. Add the jalopeño and green onion and let it mingle for 1 minute. Remove the stew from heat and serve hot with rice.
Did you make this recipe?
Tag @beyondkimchee on Instagram. I love to see your masterpiece.