Homemade Mango Shaved Ice (Mango Bingsu)
Make Mango Shaved Ice (Mango Bingsu) at home with just 4 ingredients and a blender. Experience the authentic taste of Korea's luxurious shaved ice desserts, or elevate it with vanilla ice cream. Simple, delicious, and homemade!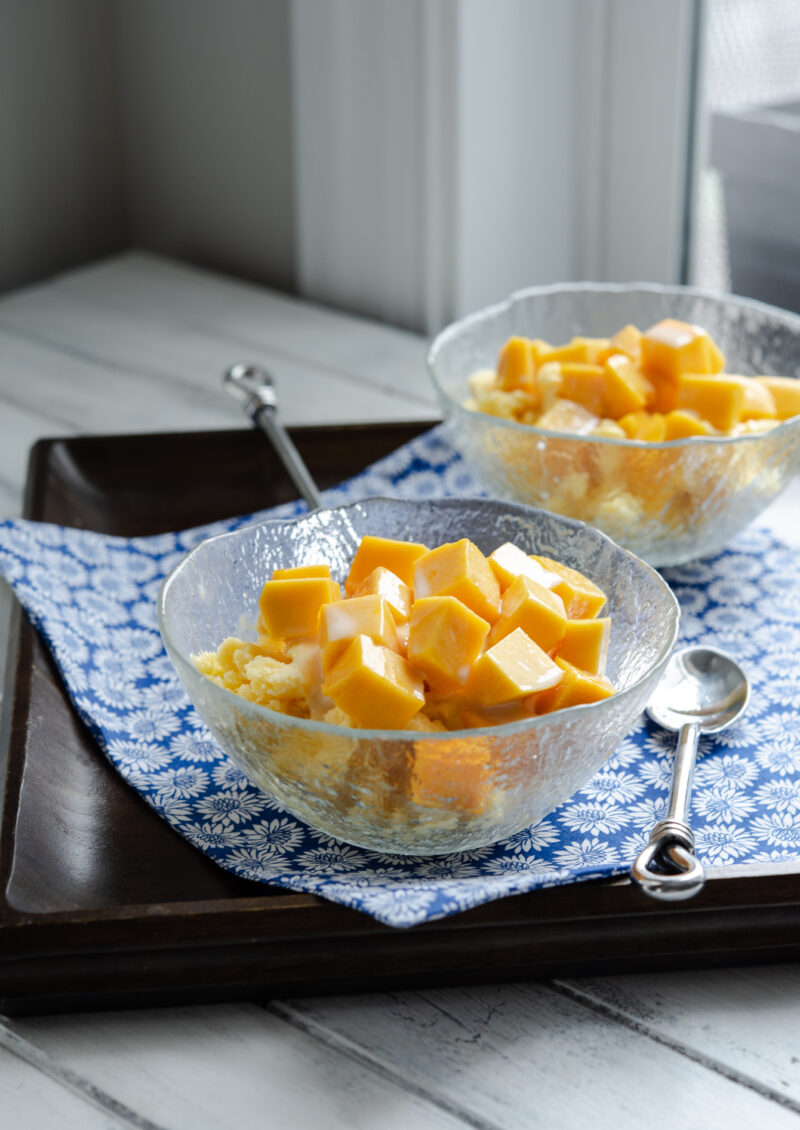 Shaved ice desserts, or as they're known in Korea, "bingsu (빙수)", are an absolute delight during the sweltering summers. Originating from Korea, bingsu is not just a dessert; it's an experience.
The soft, melt-in-the-mouth icy texture combined with a symphony of toppings is nothing short of a treat. While the most classic bingsu is the patbingsu, with its milky ice adorned with red beans, the mango bingsu has made its own mark, especially in high-end establishments.
Can you imagine splurging up to $100 on a bowl of shaved ice? Well, in a 5-star hotel in Korea, that's the going rate for a premium mango bingsu.
But why go there when you can recreate this luxurious Korean dessert right at home?
In my cookbook, 'Korean Cooking Favorites', I share a recipe for Strawberry Bingsu, another beloved variation. Don't miss it!
The Simplicity of Mango Bingsu
Made with just four primary ingredients, this homemade mango dessert doesn't require an expensive ice shaving machine. A blender will do the job.
My version is modest, but it promises an authentic taste, evoking memories of Korean streets or that first bite in a bustling Seoul café.
Making It Extravagant
Want to elevate your bingsu and make it look straight out of a gourmet Korean dessert cafe?
Top it with mango sherbet or vanilla ice cream.
Add a dollop of whipped cream.
Drizzle some aromatic mango puree.
Garnish with a sprig of fresh mint leaves.
However, if you're a purist like me, stick to the basic shaved ice and fresh mango combination. Let the natural sweetness of mango do the talking.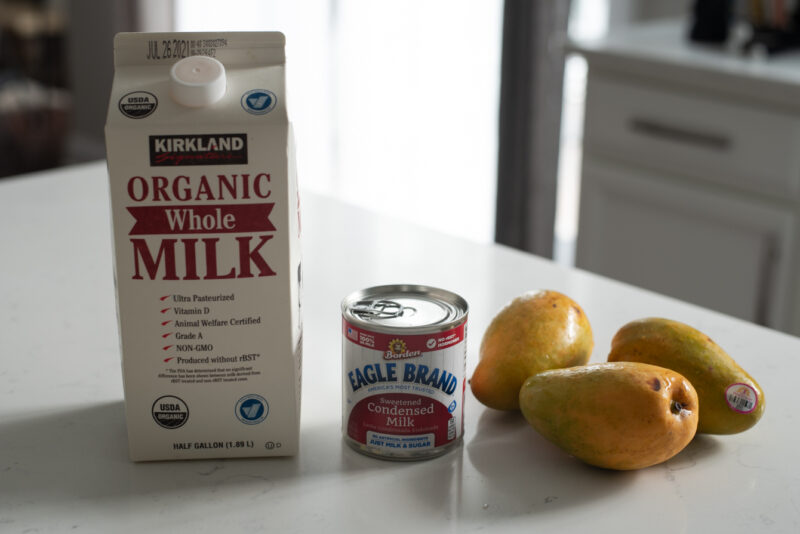 Essentials for Mango Bingsu
Ingredients:
Milk
Water
Sweet condensed milk
Fresh mango
Equipment:
Choosing the Right Mango
Choosing the right type of mango can make a huge difference in the taste and texture of your Mango Shaved Ice. While most mango varieties will work for this recipe, some are better suited than others.
Alphonso: Hailing from India, the Alphonso mango is often referred to as the "king of mangoes" because of its rich and creamy texture and intense flavor. This variety is sweet with a touch of tartness, which makes it perfect for a balanced Mango Bingsu..
Haden: Common in the U.S., these mangoes are sweet and aromatic, adding a delightful taste to your dessert.
Ataulfo (Honey or Champagne Mango): This smaller, kidney-shaped mango variety from Mexico is buttery and less fibrous, boasting a rich sweetness. The lack of fibers makes it ideal for creating a smooth mango puree for your Bingsu.
Keo Savoy: Common in Southeast Asia, Keo Savoy mangoes are sweet, buttery, and almost fiberless, which makes them a popular choice for desserts.
While these are some top recommendations, it's essential to choose mangoes that are ripe and sweet for the best results. Always give your mango a gentle squeeze; it should have a slight give, indicating ripeness. Moreover, a fragrant, fruity aroma at the stem is another sign of a perfect mango.
Remember, the sweeter the mango, the less sweetened condensed milk you might need. So, adjust accordingly and enjoy the natural goodness of your chosen mango!
Mastering the Skill of Mango Cutting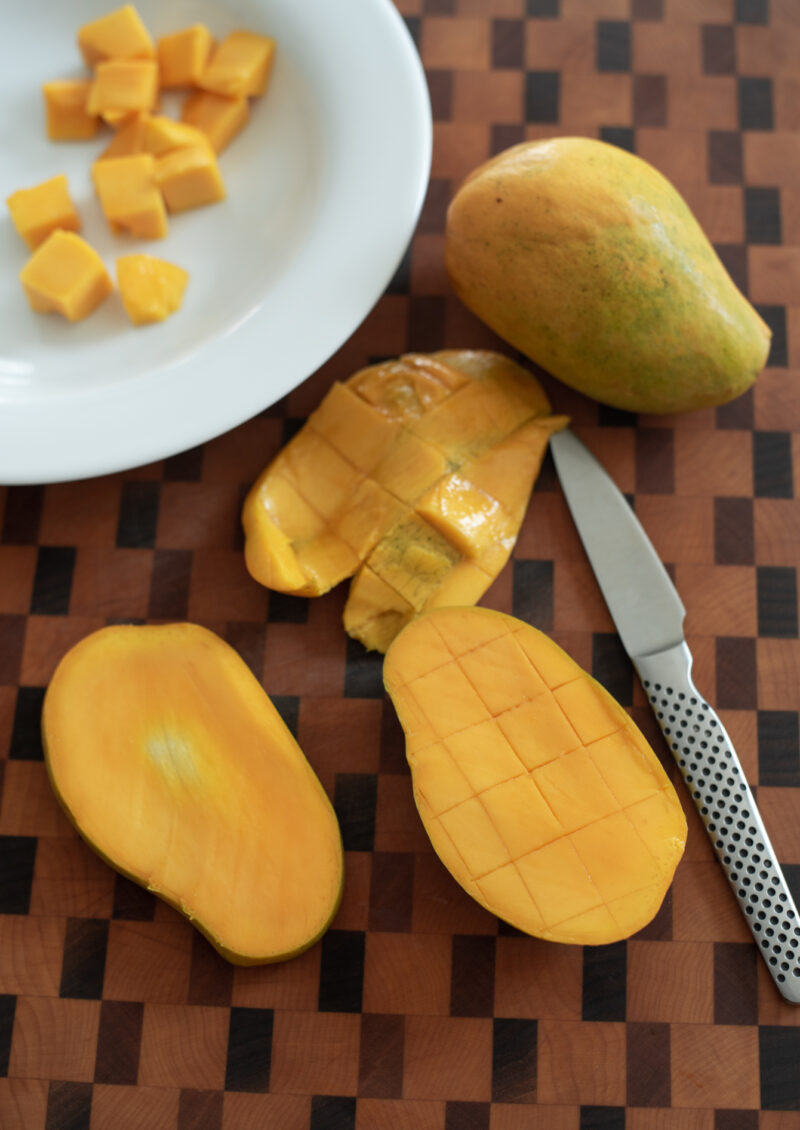 Preparation: Begin by slicing each side off of a mango, ensuring you avoid the pit in the center.
Scoring: Gently score the mango with a paring knife without penetrating the skin.
Popping: Push the center from the bottom, and you'll see delightful cubes of mango bulging out.
Final Touch: Slice the skin off from the bottom to release the juicy mango pieces.
How to Make Mango Shaved Ice (Mango Bingsu)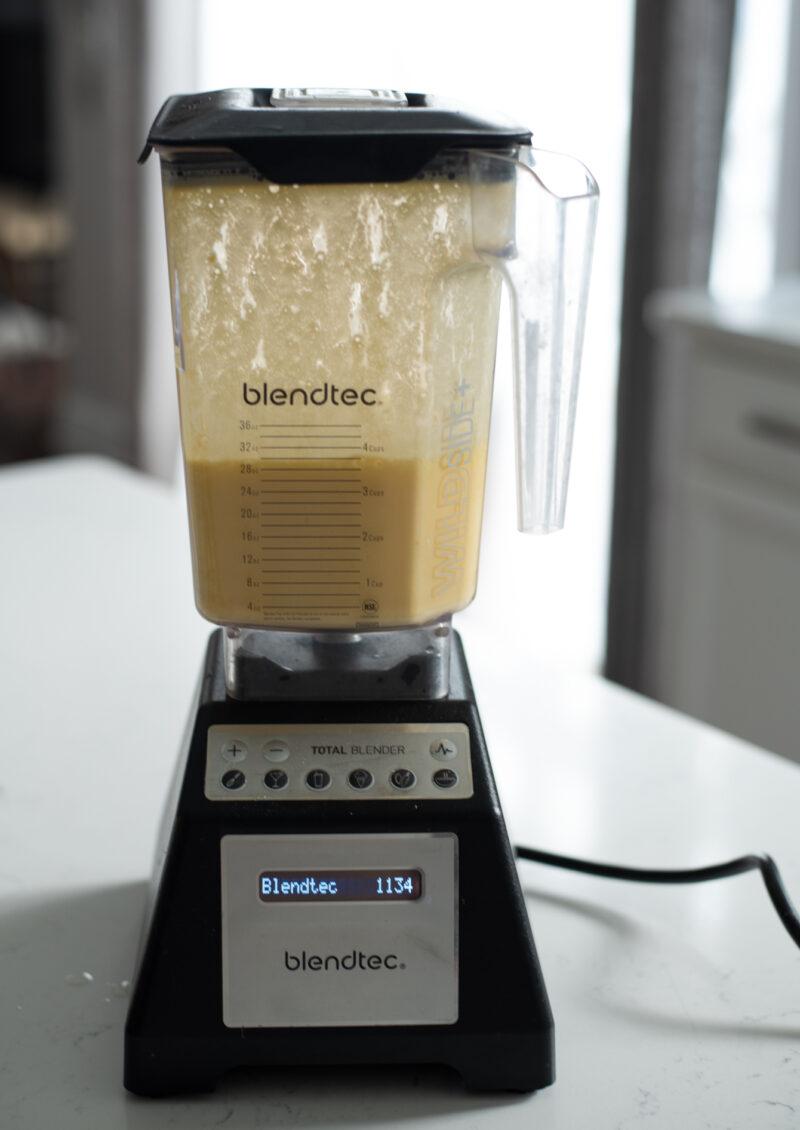 Blending: Combine the fruit from 1 mango, milk, water, and sweetened condensed milk in a blender. Process until smooth.
Freezing: Pour the mango mixture into ice cube trays and set them in the freezer. Ideally, leave them overnight.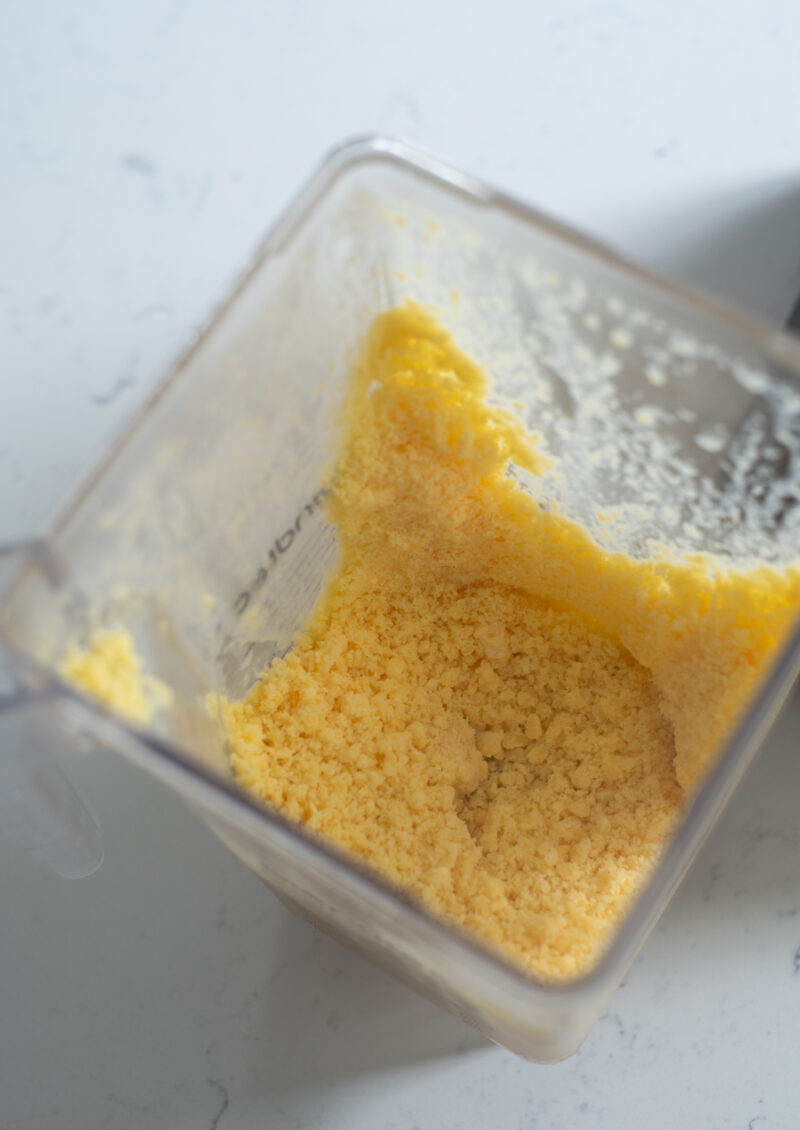 Shaving: Place the frozen mango cubes into a blender and pulse until you achieve a consistency resembling coarse crumbs.

Beware of over-processing, as you could end up with a mush.

Serving: Scoop the ice into bowls, preferably pre-frozen ones for an extended cold experience. Add fresh mango pieces and perhaps a drizzle of sweet condensed milk.
Bonus Serving Tips
Chill Factor: Always freeze your serving bowls before adding the shaved ice. It ensures the bingsu stays cold for a longer period.
Extras: For those with a penchant for extravagance, don't hesitate to add ice cream or whipped cream!
Have You Tried Bingsu Before?
If this is your maiden experience or you're a bingsu connoisseur, we'd love to hear from you. Have you tried other variations? Perhaps a story from a trip to Korea? Do share in the comments below!
More Korean Summer Desserts recipes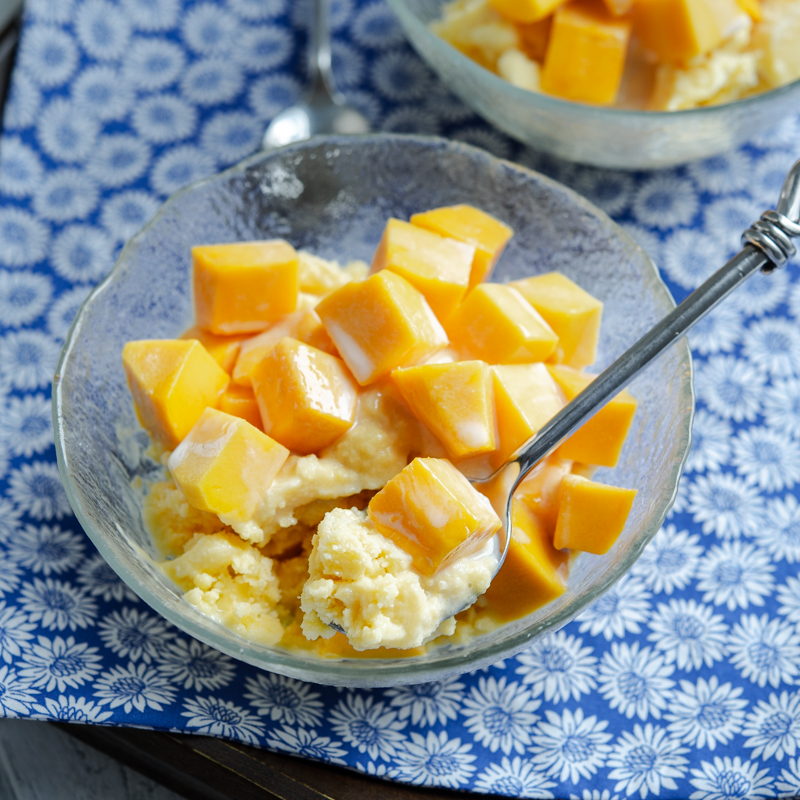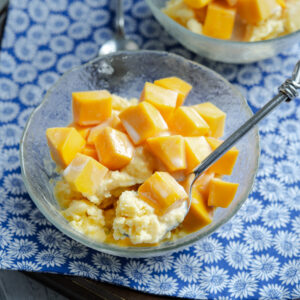 Homemade Mango Shaved Ice (Mango Bingsu)
Create Mango Shaved Ice (Mango Bingsu) with 4 ingredients & a blender. Enjoy Korea's authentic icy treat or add vanilla ice cream. Easy and tasty!
Ingredients
3 mangoes, divided
1 1/4 cup milk
1 1/4 cup water
1 (14 oz) can sweet condensed milk, divided
vanilla ice cream or whipped cream, optional
Instructions
Cut the fruit off from 1 mango and put it in a blender with the milk, water, sweetened condensed milk. Process until you get a puree. Pour the mango puree into ice cube trays and freeze for at least 3 hours or overnight.

Drop the frozen mango puree cubes in a blender and pulse until you get a coarse crumbs. (Do not process too long, otherwise it will turn mushy)

Scoop the ice into serving bowls and top with the remaining mango fruit pieces. Drizzle a little more sweet condensed milk on top.

It is a good idea to freeze your serving bowls prior to serving. It will keep the shaved ice cold longer. Serve your mango shaved ice immediately. If you desire, top with ice cream and/or whipped cream.
Calories: 140kcal, Carbohydrates: 27g, Protein: 4g, Fat: 3g, Saturated Fat: 2g, Polyunsaturated Fat: 0.2g, Monounsaturated Fat: 1g, Cholesterol: 9mg, Sodium: 35mg, Potassium: 376mg, Fiber: 2g, Sugar: 25g, Vitamin A: 1804IU, Vitamin C: 57mg, Calcium: 114mg, Iron: 0.2mg
Did you make this recipe?
Tag @beyondkimchee on Instagram. I love to see your masterpiece.