Brazilian Cheese Bread (Pão de Queijo)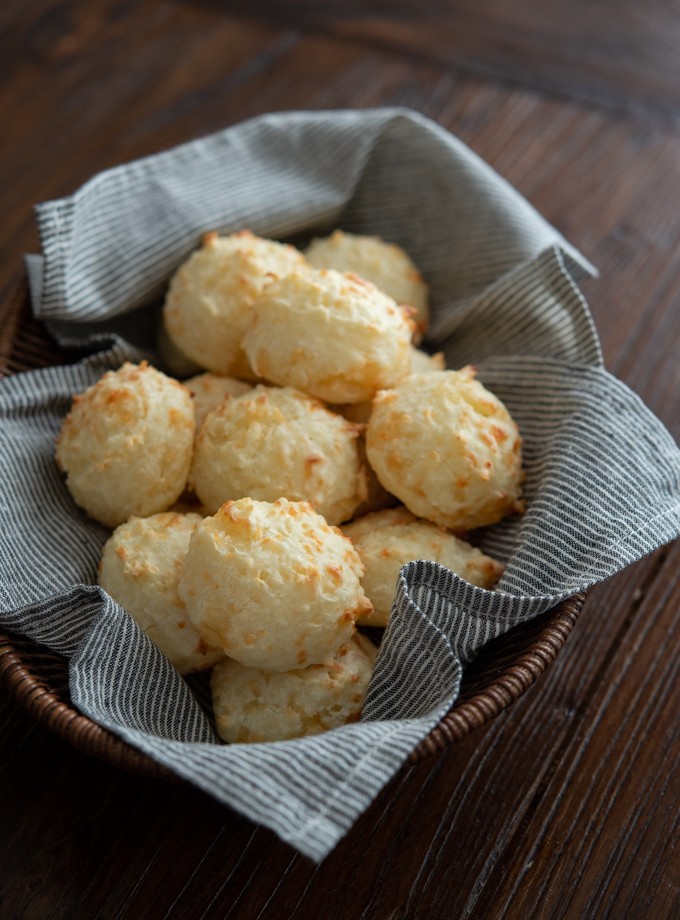 Brazilian cheese bread, aka Pão de Queijo, is a small baked cheese bun. It is a popular snack and breakfast food in Brazil. This simple and gluten-free cheese bread is very easy and quick to make and so tasty. The most common time to eat the Pão de Queijo is for breakfast in Brazil. But I can see this would make a wonderful afternoon snack as well. Another wonderful thing about this bread is that it is a gluten-free!

What is Brazilian cheese bread made with
Tapioca flour (starch)
milk
oil
salt
egg
shredded cheese
Tapioca flour is also known as tapioca starch. They are the same thing. Unfortunately you can't substitute with other kind of starch for tapioca flour. Other types of starch won't create the same texture. Tapioca flour is very fine, white powder that works well in gluten free baking. You can use any cheese of your choice. I like mine with Parmesan cheese and mozzarella cheese. You can also add some mince garlic or dried herbs to make it more flavorful if you wish.
For oil, I used grape seed oil this time. Olive oil would be great too.