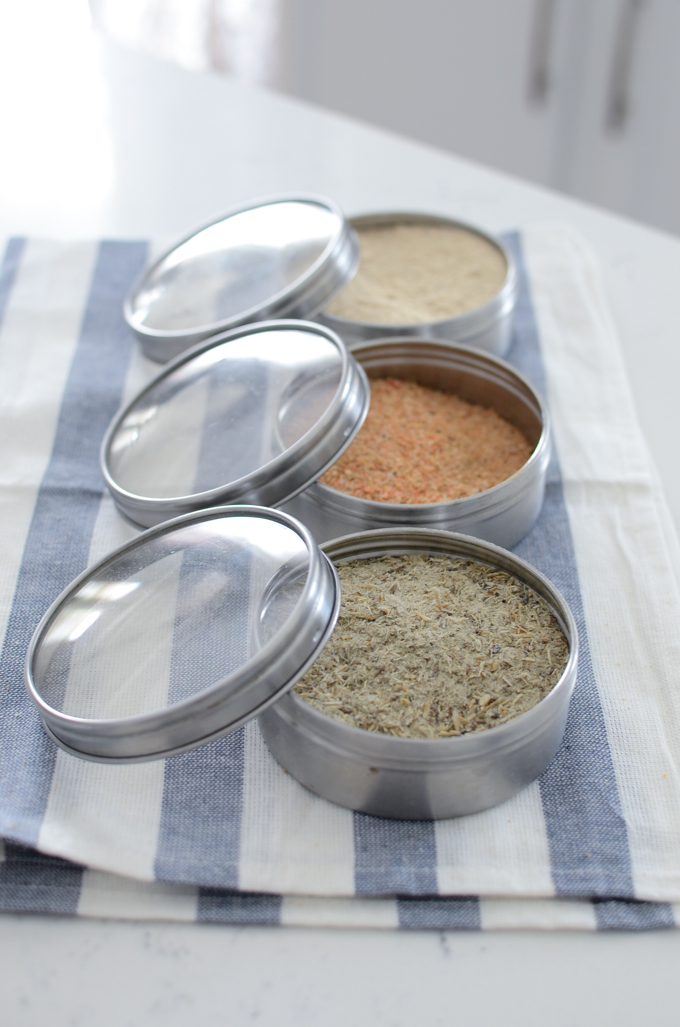 If you want any of Korean housewives cooking secret they use in their kitchen, here is one; all-natural Korean flavor powders. They are powdered form of dried anchovies, shrimps and shiitake mushroom. I use them all the time in soups, side dishes, and other dishes that needs extra perk up. I often skip making soup stock and replace with one of this powder in the water. They are handy to keep in your pantry and adds boost in many Korean dishes. There are no chemical flavor enhancers involved in these powders. All natural ingredients. And did I mention how easily you can make at home?
All you need is a skillet and a heavy duty blender, then you are good to go.
Remove the head and devein their black gunk inside. Since they are dried, they come off very easily. Dried anchovies are recommended to store in the freezer once you purchase to keep them from the mold. Because of that, they are somewhat damp. So toast them in a dry skillet to dry them up, about 2 minutes. Let them cool completely.
…