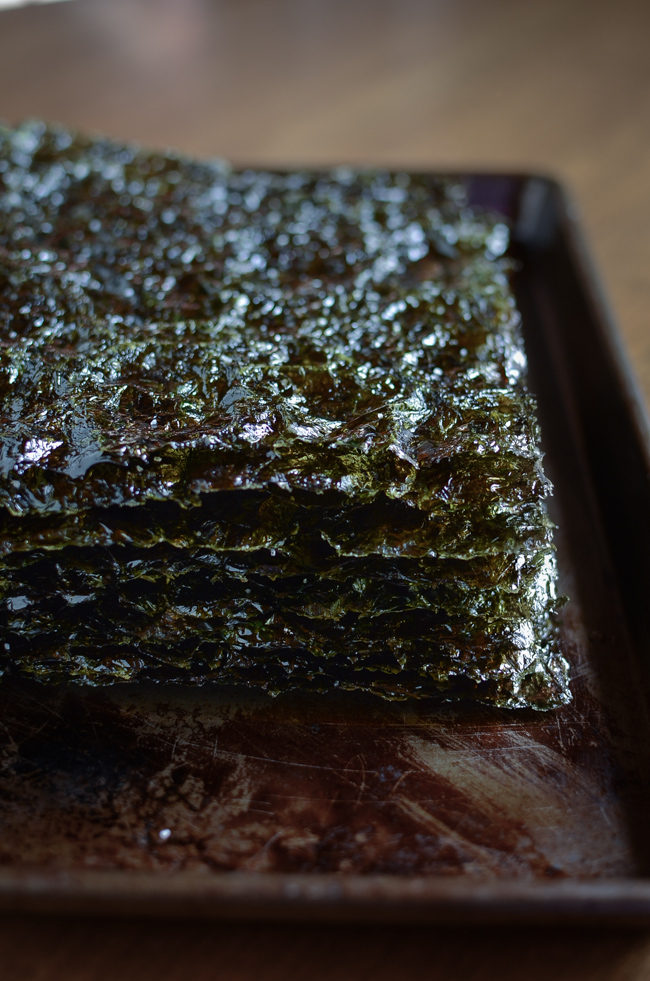 My kids eat homemade roasted seaweed (gim-gui, 김구이) like snacks. The seaweed sheets are slightly salty, crisp, and delicious. I used to buy seasoned roasted seaweed from the store in bulk until I realized that homemade roasted seaweed is much healthier.
Seaweed is so good for you. Because of its great health benefits, more and more people are eating seaweed these days. You can easily buy packaged roasted seaweed at the store. But do you know that it is very easy to make homemade roasted seaweed? It will be much cheaper and healthier, too.
This is the kind of seaweed you need to get. We call it Parae-gim (파래김). It is different type of seaweed than the one that is used for making sushi (although you can also use the unroasted sushi seaweed for this).
What type of seaweed should you use for Roasting?
Parae-gim is a thinner seaweed with a finer texture. When you purchase this wonderful gim, make sure to check the expiration date. You don't want old, expired, dried seaweed. Smell the gim if you can. If it smells slightly moldy and unpleasant, avoid it.
If the package is sealed and won't let you smell, then check the color of the seaweed. Fresh, dried seaweed should be almost black with a hint of very subtle brownness. If the seaweed shows more of a red or purple tint throughout, it is old.
…